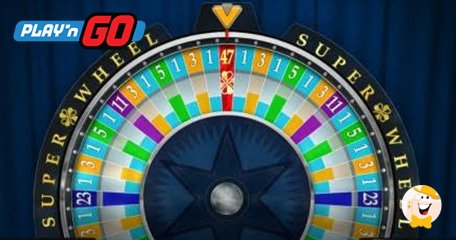 Following the release of its eye catching video bingo games, Play'n GO announced the launch of a new casino game known as 'Super Wheel'. Round and round it goes, where it stops, nobody knows.
The goal is to bet on which number you think the wheel will stop on. Your options are 1, 3, 5, 11, 23 and 47. Chips are available in several denominations from $0.1 up to $10,000 with some betting options dependent on the operator. There are a total of seven betting positions on the table and once you've placed your chips you'll spin the wheel.
According to the notification we received, "The player simply lays his bets on the table and starts the wheel spinning. Chips can be placed on 1 for the chance to win even money; 3 for the chance to win 3:1; 5 to win 5:1, and so forth. The adventurous player can even bet on one of two custom, illustrated symbols for an attractive payout of 47:1! The spinning wheel holds the player in suspense until it eventually slows to a halt, landing on one of the 52 segments. A convenient game button allows the player to instantly place the same lucky bet round after round after round."
The provider hasn't published a preview of the game but we've got something much better. Test out Super Wheel on desktop or mobile here before it officially launches for real money.