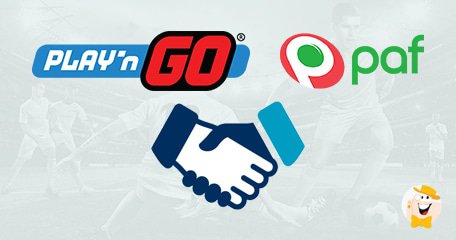 Software giant, Play'n GO, has just landed a multi-year deal with international gaming operator, Paf. The deal enables the software brand to lend its entire portfolio of both mobile and desktop games to the operator, for an agreed amount of years, via an effortless integration. The move will include the brand's most coveted titles, including, but not limited to, Eye of the Kraken, Hugo, and Grim Meurto, which just received a nomination for 'Game of the Year' by eGR.
"We're delighted to have signed an agreement with Paf, one of the most well-respected companies in the industry. Paf is known in the business for being in the forefront when it comes to responsible gaming with all of their profit going to good causes," commented Play'n GO Chief Executive Officer, Johan Törnqvist.
He continued, "As a Scandinavian company at heart, we feel strongly that our suite of premium titles with industry leading performance will be music to the ears of Paf´s customers. We're looking forward to working closely with Paf in the years to come and are confident that this agreement is just the beginning of a long and fruitful relationship."
Paf's Director of Games, Kim Johansson, also commented on the recent agreement, stating "Play'n GO is well known across the industry for producing some of the best titles around and we're thrilled to be give our players the chance to share in the fun and excitement."
Source:
"Play'n Go Signs Multi-year Agreement with Paf" cision.com, October, 17, 2016.