Platinum Play Casino Review
Hi Gang:
How is everyones New Year shaping up? Mine was off to a slow start as far as gambling wins was concrned, but after last night I am feeling pretty good about everything once again. Isn't that funny how a good win will do that for you? LOL
Wanted to share with you about my lucky win at Platnium Play casino.
Now, first off, Platnium play casino is the only Microgaming casino I am a member of. I got in under the wire before the laws changed and was able to keep this one account. Regardless of having this account I tell you I deposited so little there that I would hardly be considered a customer. I think my last deposit was sometime in early 2009. That icon for the casino just sat there on my desktop ignored and alone.
The other day, I have no idea why, I decdied to play at Platnium Play Casino. I was looking for some different games. I was bored with RTG and Rival for the moment, and there was Platnium Play , alone, waiting for me to take notice. I logged in, and it had been such a long time since I was there I had to actually go to live help to get my user name and password again. Live help was awesome by the way, but we will talk more about that later.
Once my user name and password are in hand, I head in. I deposited $25 and chose, "Hitman." It was always my favorite, well that and "Break 'da Bank again." I was betting $3 per spin, and got wiped out easily. I deposit another $25 bucks, and I head back to "Hitman." I actually got some playing time this time around, but in the end my bankroll was broke in a short time. Gee, so much for my grand re-entrance to Microgaming casinos. That was it, I was done, and I didn't think anymore about it for a couple of days. Until last night.........
I was looking to spin, as usual, and my bank account said "No, Please No" to me each time I thought about depositing. Next of course is to look for free chips. There wasn't a chip to be found anywhere, that I hadn't already played. As I was about to give up, my thoughts turned back to Platnium Play and the deposits I had recently made there. I thought maybe I could get a free chip out of them. I am so clueless when it comes to Microgaming I have no idea if they even give free chips, but I was gonna try anyways.
Before heading to Live chat, to beg for a chip, I began to look around the site, and decided to check out the promotions. Promotions? Heck, I didn;t even know they had any when I deposited. Way to go Pam. I began to read about a 100% deposit bonus. Wish I would of known about it before I deposited last time. The code was PP100FREE.
This is when it gets fun guys...I said what the hey, and put that code in to the promtions page with my User Name, and hit the button. It went thru a little waiting period, and the next thing I know is I have $49.95 credits. It gave me the promotion of 100% on my deposits I had made two days earlier. I laughed out loud at my luck, and was so excited. No longer in need of a free chip, I headed straight to "HITMAN."
Gang: There are moments in our gambling life that we want the win, see the win, hear the win happening, and still can't believe it.
My first spin....My very first spin. $3 a bet, and I get the big bonus with the three bonus symbols in the last three reels. I was excited , of course, but never dreamed what was about to transpire. I choose my weapon, and I choose my target. Didn't even really contemplate it to hard, just pushed a button and hoped for the best.
The target I choose gave me $300. I was floored. Yet, it wasn't over. The next part of the bonus was to execute the target with your choosen weapon. I did, and the scale on the side begins to go up and down between 2x and 6x. It seemed like it did this forever before it stopped. I had time to say to myself "Even if it stops on 2x, I will still end up with $600 bucks. I was jumping in my seat, but not nearly as much as when it stopped on 5x. YESSSSSS. Do you know for a complete moment in time I couldn't do the math and figure 3 x 15= 15. hahahah I swear. $1500 in one bonus at a small bet.
Now as reality set in, I knew I still had a serious situation with a playthru I had to meet. I didn't even know how much it was. I never bothered to find out, when I recieved the bonus. I'm figuring 25x, but really had no idea.
I jump out of Hitman, and head to Break da Bank again. Now talk about a tight game. I know this to be true, yet I choose it anyways. I never once got the bonus on it, but did manage to get some really nice spins and it kept my bankroll never went below $1000. I felt like a high roller. DO you know I was betting $9.00 a spin? HAHA I knew I had to "Win Big or Go Home." Never has my little saying meant more than last night. Spin , spin , spin, and then check to see if I can withdrawl. $1300, not yet. Spin Spin, Check to see if I can withdrawl, $1150, no not yet.
As you all know by now, I cashed out for $1000. I have $52 left in my account there which is also withdrawlable if I win again on it.
Off to the withdraw screen I go. I choose ACH method and everything is entered and accepted in record time. I was shaking as I entered my details. I was so excited. $1000 bucks is a big deal for a small time gamer like myself.
As I mentioned above, Live chat was awesome. I went there to confirm I had filled out everything right, and that it was indeed accepted. "Clint" congratuated me on my win, and said everything was in order. He offered to "FLUSH" my withdrawl so it could head out for immediate processing. I was alllll for that. Professional, friendly, and fast is how I would describe my Live Chat experience at Platnium Play casino.
Gang? I won for the first time this year. I said in the New Year I wanted to win in the thousands and not always the hundreds, and it happened only 4 days into the New Year.
I am so glad to be able to share this experience with my family here at LCB. I know, you all, better than anyone else, can appreciate the thrill and joy it brings to actually bring some home once in a while. This is my biggest win ever on line, and I appreciate you letting me share it with all of you.
I'll let you all know when I recieve the money!!! Gawd I hope it is soon.
Until next time.....
PMM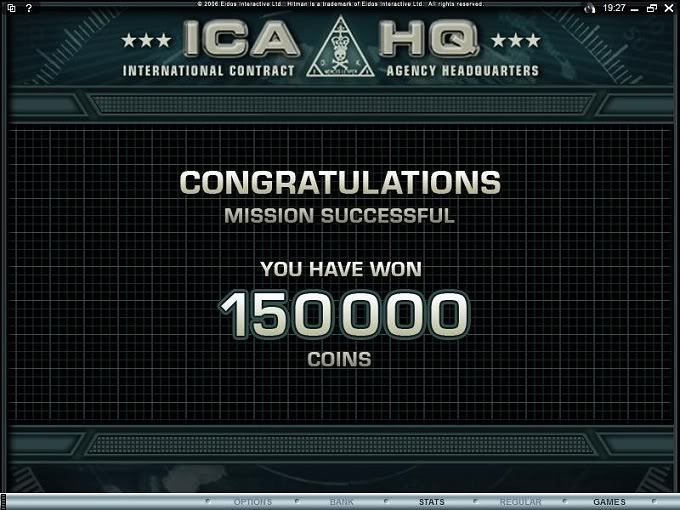 lcb activities in the last 24 hours
37

new members

489

members online

11663

guests online

131

new posts

1092

free games played
Join the club
Highest Community Rated Online Casinos

Join today and start earning rewards
You will immediately get full access to our online casino forum/chat plus receive our newsletter with news & exclusive bonuses every month.
Join instantly with your social account