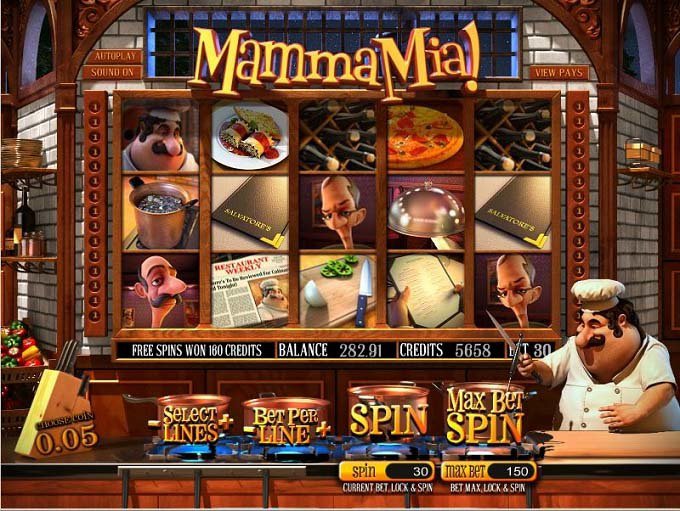 Planning where to go on a vacation is never easy; it doesn't matter if it's winter or summer. According to different sources, Italy and France are among the most popular countries for international tourists; France is even on top of the lists. Being inspired by these two countries I went to Moneystorm Casino to play some slots. My inspiration told me to start playing the "Mamma Mia" slot.
My favorite is the Italian cuisine; pasta, pizza, lasagna… whatever, I'm not picky. So, I was enjoying the slot with all my senses. The base game was paying really well; I started this session with €300 and I kept my balance around €295 for a relatively long time. And then, I started losing money fast, but I eventually got the bonus round winning €10.80. I also triggered Click Me feature twice winning €3 and €0.90. After almost an hour I finally triggered eight free spins but I won only €8. I was kind of amazed that I lost only €18.
Then I visited the most popular and the most romantic city in the world – Paris. What other slot could I play but "A Night in Paris"? I triggered five free spins easily, but I won only €2, though the base game was paying really well. With some really nice wins I got to €310. I again got five free spins but this time I won even less - €1. For some reason I kept playing but when I lost €60 I decided to stop and continue playing some other time. It wasn't that bad because I kept raising the bet – I finished playing with a €4 bet.
Perhaps I was too careful, and I should have continued but I was already tired because I had been playing slots for quite some time by that moment.
Markotik