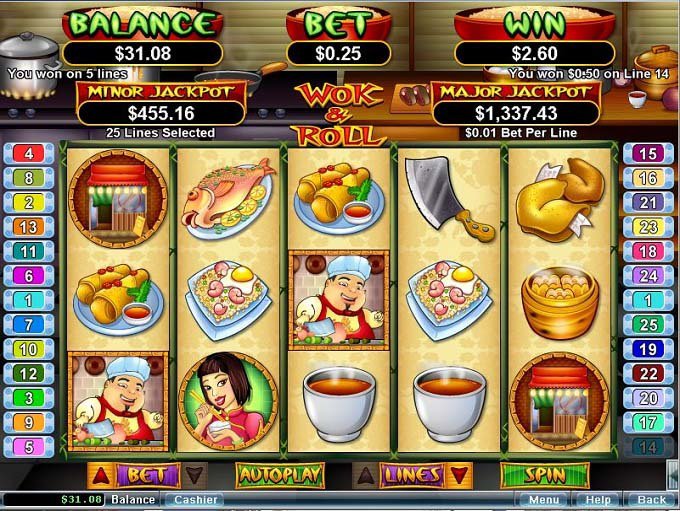 I had $50 that I could deposit and I wanted to see how far they would take me. I chose to play at Grand Parker Casino and I'd already had some slots in mind, which I could play. The first one was "Mayan Queen" – I played it a few times before and I remember having some nice wins on that slot. I started with a $50 bet and it was awful. I lost $20 in a couple minutes when I decided to stop. It's interesting - Mayan Queen is a name of a very luxury yacht owned by a Mexican billionaire, but this slot with that name brought me nothing buy misery.
Naively, I then tried a slot that used to be good to me – "Walk and Roll". And it was awful again. As much as I like wok-cooked food, it was hard to digest what this slot had to offer me this time. Well, in whole honesty, it wasn't as awful as the first one I played; I lost $10 in a couple more minutes than I needed to lose that first $20. It's also interesting that I didn't trigger any feature but I guess I haven't played long enough. I was playing for only around 10 minutes, and I was already down to $20.
Not having much choice I decided to activate my secret weapon – the "Haunted Opera" slot. Well, it turned out that my secret weapon had failed me. I got five free spins and I won $2.16 and I didn't get even one extra spin. It was just awful… again, but at least I triggered the feature. Well, fifty bucks came and went. I guess this was just one of those days when I shouldn't have played slots at all; if I only knew that before I started.
Markotik