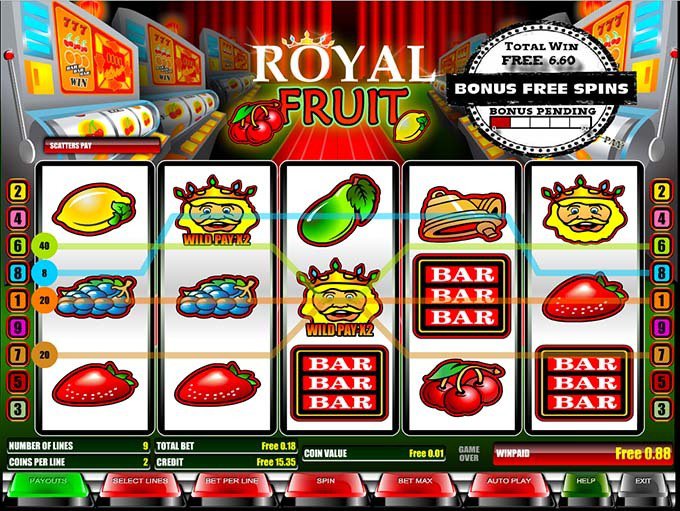 I quite like the name of this place, and although to some, Casino For Me may sound a bit generic, I was pretty happy with what I saw the other day. The place is relatively new (for me at least), and it has a nice and really polished design, and looks both professional and appealing. I never like to have to download software and install it to my computer, and this was a good sign: only instant games (you need a flash supported browser). I hate long and complicated registration process, and I was relieved to see that all this was over in literally half a minute.
What I do like about a new place is a no deposit bonus, and in here you get $20 to spend on free spins, and you don't even to enter the code yourself (during the registration), it is already there. A minute later, and I was already playing Royal Fruit. I just love those classic fruit themed slots, and can't help it to give it a spin to try it out. They do have a tons of other games, including the regular casino offer, and they use a combination of a few software providers, so you get the best choice of games.
Well, I can't say I was all that successful, even though I did get out of it with just a bit over $15, I had a feeling that I couldn't hit a damn thing, just getting some really small wins, and not a single time did I make it over $1!!! Everybody likes to win, I get that, but come on, I had a feeling that I had like a million spins without winning anything worth mentioning. Well, probably just my luck. I did try a few strategies out, even swapping the lines and increasing/decreasing the bet, but no matter what I did, the result was the same. It's a shame...
Next time, I will make sure to try some other than Fruity slots, maybe it is time to explore a bit more.
Lootva