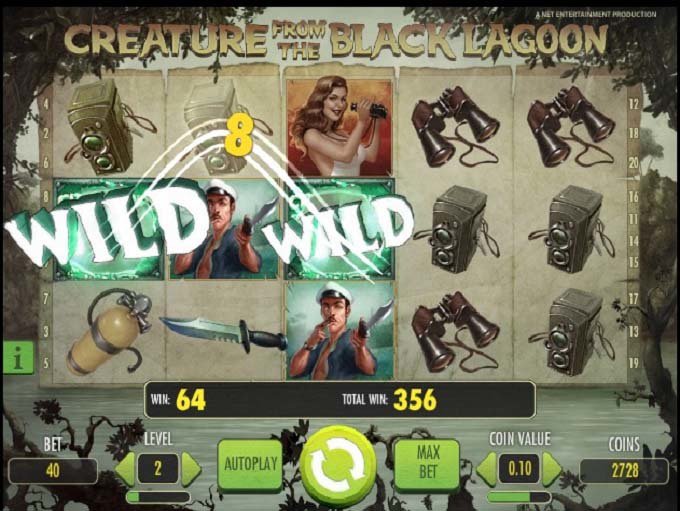 I get such a kick out of horror films from years ago. In comparison to some of the terrifying and gory movies of today, the oldies are almost laughable. Night of the Living Dead was recently on a one of those retro movie channels so I watched it for a while and I could not believe how much was implied but not seen. Killings were so fake unlike today which can be a bit too much in my opinion. Another classic is the Creature from the Black Lagoon and Net Entertainment has released it in the form of a slot game.
Mr. Green Casino always has the latest slots from a variety of software. I discovered them a couple of years ago and have been a fan ever since.
Whenever the logo symbol appears on the reels it becomes wild and remains locked in place for the next spin. The graphics and audio are fabulous. I couldn't wait to hit the bonus feature. I had seen it in the preview and wanted to see it for myself.
I had gone several spins without hitting anything then finally got a wild and won $20. It was a decent win considering I was spinning at $4. As cool as the slot was I was doing horribly. It was one of those situations where I didn't want to give up until I got the opportunity to see the bonus feature but unfortunately it will have to wait until next time since my bankroll was lost somewhere in the black lagoon.
Froggy