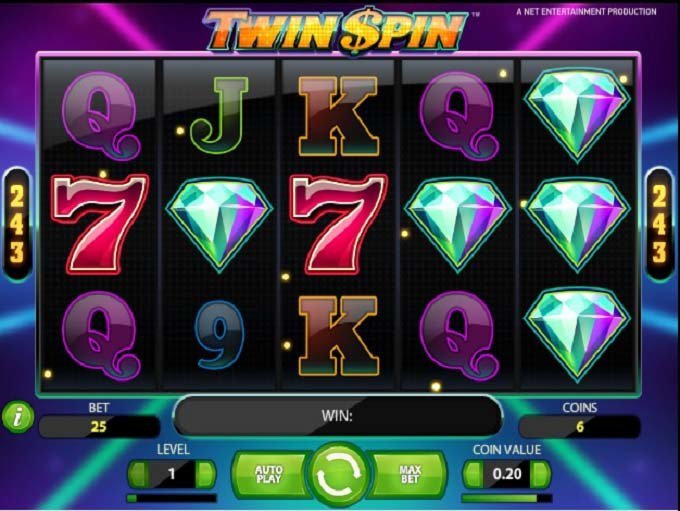 I don't know about you but when I hear that someone had luck at a particular online casino or a specific game, it makes me want to play it. Maybe, just maybe, I will be lucky too and these days I can use all the luck I can get. I have a friend that had some really good luck at Betsson Casino so I crossed my fingers in hopes that I would too.
I had to try NetEnt's Twin Spin. It's kind of a traditional slot game in terms of symbols but everything else about it is anything but traditional. I had played it last month and didn't do very well so I was back with a vengeance.
I needed some serious doublers, triplers or better. Twice in a row I had triple reels on the last three but unfortunately nothing formed a winning combo in the first two. I wasn't hitting anything major but the payouts were consistent enough to keep me going.
Getting the twined reels pay was no easy feat and I suppose it's not supposed to be. If that were the case we'd all win but could I have bad luck two times in a row on Twin Spin? In a word, yes.
So much for good luck and redeeming myself on this slot game. Maybe three time's a charm?
Froggy