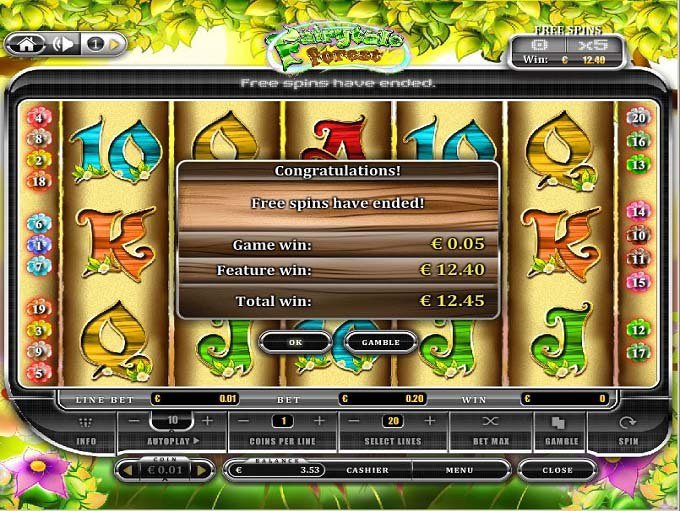 Bears are, beside cats of course, my favorite animals. They are so cute and fuzzy that it's such a shame they wouldn't let me cuddle them and squeeze them. I mean, is there anyone who doesn't like pandas, for example? Bears, like all other animals, are born to be free in the nature and wander around in the wild. I was reminded of that the last time I played "Broker Bear" at Sin City Casino. Bear can't be brokers, right?
I have nothing much to say; I made a small deposit of €20 and of course, I played with the minimum bet of €0.20. It looked like this – series of empty spins followed with a solid win. It was usually three or more times my bet, which wasn't that bad but it happened too rare to keep my in play. I couldn't trigger any feature and it was time to play another game.
Having around €7 on my account I started playing the "Fairytale Forest" slot. And right from the start I could feel that it's not going to be as bad as the first slot I played. There weren't too many empty spins and I had some nice wins. I was able to keep my balance stable and I had time to wait for Free Spins or its Bonus game. I was really happy when I finally got them; I was lucky enough to get 16 Free Spins with 5x multiplier. Considering their potential I won modest €12.45. At least I got back to €16.
How it started I thought it would end fast without me even noticing it, but luckily I will have more chances to try and win some more money. I will have to choose slots carefully next time.
Markotik