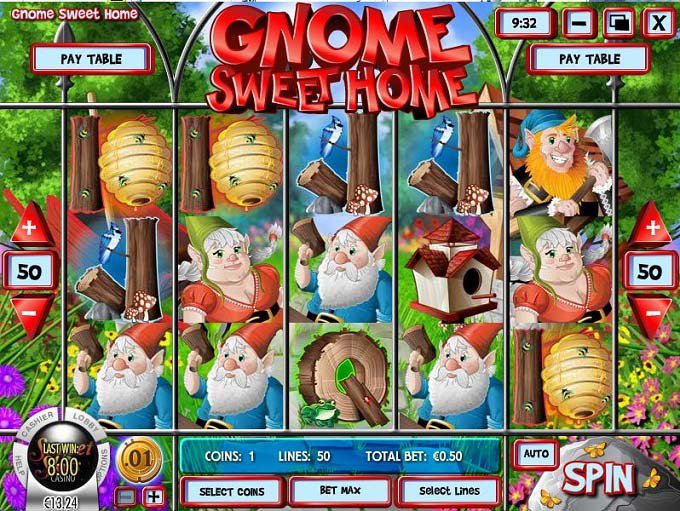 Life often knocks us down but when you think about it, there's not much choice that get up and continue as if nothing has happened. It is difficult to bounce back from all setbacks which are inevitable. It is important to accept people and situations as they are and give yourself time to work out a plan to make things better. It would be a good idea to ask family or friends for help, as well.
The last time I played at Sunset Slots Casino I was able to deposit only €15 but I had to make the most of it especially since I saw two new games and I wanted to play them both. The first one I chose was the "Jolly Rogers Jackpot" slot. But it was disappointing; I didn't have one winning spin and when I got 10 free spins with a 3x multiplier, I won big fat zero!!! The minimum bet was €0.50 so I lost €10 in no time. The other slot I tried was "Gnome Sweet Home" and it was risky since the bet was also €0.50. I was lucky enough to trigger the Bonus Game with even four scatters winning €8. Only a few spins later I got it again and I won another €7. At the begging I didn't have many good wins but that changed as well. I snatched a few decent ones of over €6. The third time I got the Bonus Game I won €6. When I finished playing, my balance was showing €25. Too bad I couldn't trigger Free Spins, but at least for me, it happens that sometimes I can trigger either The Bonus Game or Free Spins. Needless to say that I was very happy how everything turned out at the end.
I'm not going to dwell on that first slot I played and I want to concentrate only on success of the second one. It didn't start well and I thought I was out only after a couple of minutes, but I had some luck and everything changed for the better.
Markotik