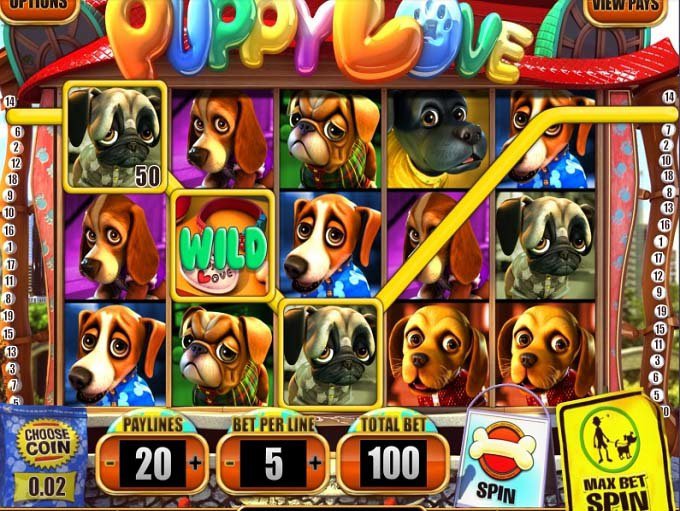 This week lead me straight to Drake Casino to play the BetSoft Puppy Love 3D slot game. I absolutely love cute little puppies and Puppy Love definitely satisfied my itch for some adorable fur balls.
I wagered $2 per spin and aside from the animate cuties on the reels, nothing exciting was happening. I considered lowering my bet but I decided to stay right where I was.
I could not believe the number of spins that were complete duds. The best I could do in about 10 minutes of spinning was two scatters for $2. As much as I liked the theme, I was not liking the payout at all. At this rate my bankroll would be gone in no time at all.
Finally I hit the bonus game and was presented with a bunch of puppies and had to choose one. The whole time I was in the bonus screen I could hear "How much is that doggy in the window" playing in my head. I chose the American Boxer first for 255 coins, Boston Terrier for 270, Chihuahua for 35 and the Jack Russell for 300. I won about $24 which was better than what I was getting during regular play.
Unfortunately, I blew my small win plus most of my bankroll with nothing to brag about. I'll definitely be trying again though soon!
Froggy