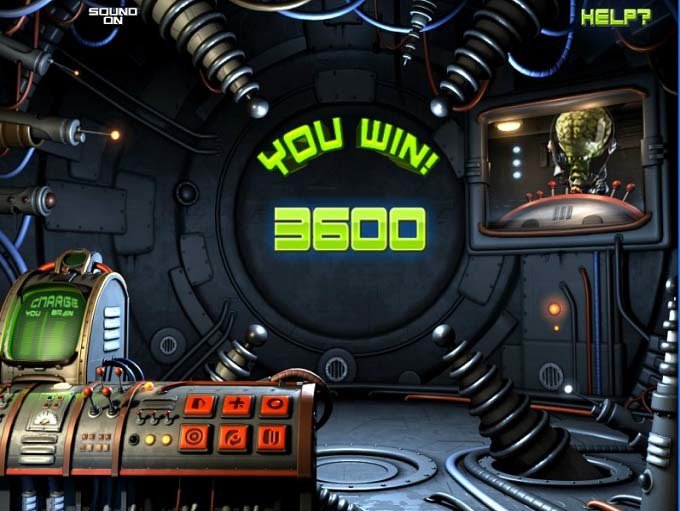 I remember when the Arrival slot game first came out. I laughed at the little alien controller. He was so mean and pushy. I don't know what made me think of him again but I was off to AC Casino to play Arrival.
The alien had the rudest laugh and made comments like "I haven't got all day" when you delayed for a second before spinning. I may have hit the bonus in a free play session but I don't recall ever triggering the bonus for real. I had done it within minutes!
So the girl is stuck in a bubble and I managed to get her out winning 3600 coins. My next spin triggered the pick me bonus. I hit the bonus game several more times which I could not believe.
I was wagering $1.80 per spin which seemed to be the magic spot. I wasn't playing for very long and I was already up nearly $75. I paused before some spins just to hear the alien get annoyed with me. I tell ya, it doesn't take much to amuse me.
Anyway, I got back on track and it seemed that things were starting to slow down. I hadn't won much so I stuck around to see if it would pick back. It never did but I managed to break out even. That's a winning day to me!
Froggy