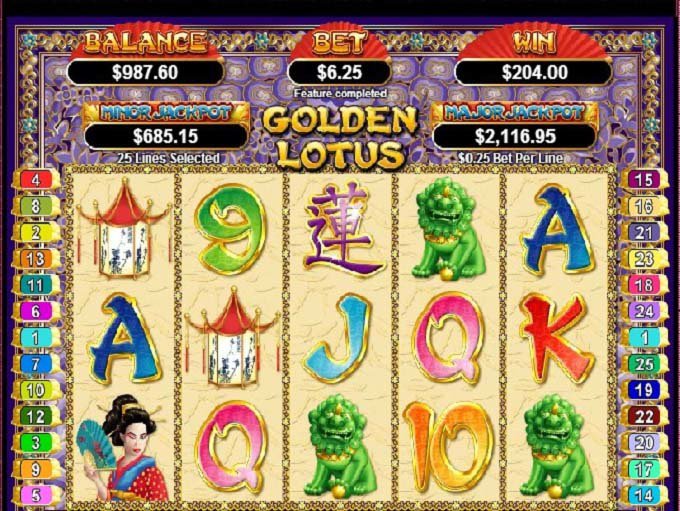 With all the new game releases it still surprises me that I go back to my old favorites. I did just that this week at Aladdins Gold Casino when I played Golden Lotus.
I was betting $2.50 a spin to start and if things went well I had plans of gradually increasing it. It wasn't long before I was in the Chinese Garden. I was awarded 5 free games at 12x my bet. The first 4 free spins paid absolutely nothing and it wasn't until my final spin that I hit $10 for a $40 bonus win. It seems that there's always a 100x bet hidden in the garden but I have never been lucky enough to get it. It's on my bucket list.
So nothing was really happening and I found myself getting bored. What do I do? I decide to raise my bet to $6.25 when I'm not winning. Makes a lot of sense right? Believe it or not the payouts were much better. My bankroll was building back up slowly and it was the perfect time to hit another bonus.
I didn't hit a bonus right away but Golden Lotus was on fire. I was winning left and right and to top it all off, I was back at the Chinese Garden with 10 free games at 12x my bet. In total my bonus win was $204.
It was a beautiful thing!
Froggy