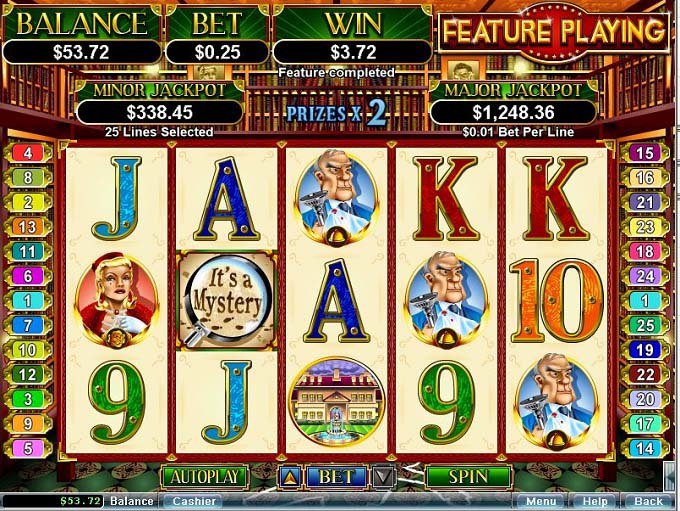 I love to go back to online casinos when I have some success playing slots. I'm sure that many other players have feeling that a certain casino is lucky for them. One of those for me is Sloto'cash casino.
I found a new slot for me that I just had to try. It is called "It's a Mystery" and indeed it looked very interesting and intriguing. My starting balance was $50 and it seemed I had a promising start. In the fourth spin a triggered the Bonus game in which I got seven free spins with a 2x multiplier. The winning was very modest - $3.72, but still, I didn't want to complain. For a while I kept the balance between $50 and $55 but I knew it couldn't last forever. Empty spins started creeping in but luckily for me I got the feature again; this time it was even better - 12 free spins with a 3x multiplier. But they didn't deliver so I won only $4.03. I kind of lost hope that something good was going to happen especially after the third time I got five free spins with 2x multiplier. I won only $0.78 but they randomly multiplied my winning 12x and I won $3.78.
That was enough I thought, but I saw the "Ocean Oddities" slot and I gave it a try. Unfortunately, it only has one feature that is triggered with scatters on the first three reels; I don't know why I even bothered with this slot. It's very disappointing when you get four scatters and nothing happens.
It couldn't have been much better of course; I shouldn't have chosen the second slot to play since from my experience it wasn't a really generous slot. Well, as I often say, there's always a next time.
Markotik