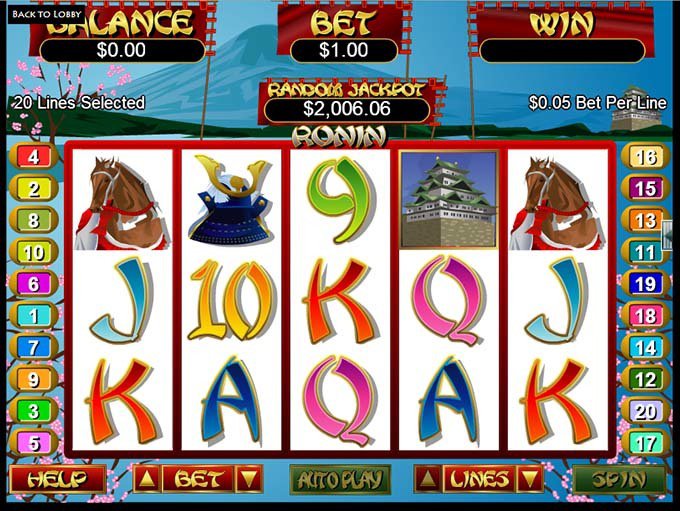 This Desert Night casino is a nice place, in this version a RTG variant with option to download the software or play instantly. As always, you get a better choice of games if you download and install it on your computer (PC's only, sorry). I must admit that the first reason I tried it out was the 15$ no deposit bonus, for which you have to register and contact the support to get it, and although it wasn't a problem, I prefer it to be automatic, so you just sign-up and have it on your account. Anyway, as it goes, I was soon hitting the Slots to try to make the best out of my bonus. I always like to open with Fruit themed slots, and I was trying out Fruit Frenzy this time, but after half an hour, just couldn't catch a break. A bit disappointed, I saw the Ronin game, and decided to give it a spin. I plan to watch the Ronin 47 movie, so I thought it would be fun. The games itself isn't that attractive (just a faint Japanese themes and fonts), but as it turned out, I had more success than playing my fruites.
The 40xB wagering requirement is not that high, but I stopped short of 10$, and I felt a bit disappointed because I had really high hopes. Next time, and I do intend to come back and play again, I want to play 3 Reel slots that are looking like the real slot machines, and to me at least, way better than the 5 lines slots that are a bit copy-pasted.
It doesn't happen too often to me that I manage to play-through my no deposit bonus, and I guess it is the way it was designed, but I am not giving up and I know my lucky break is waiting for me.
Lootva