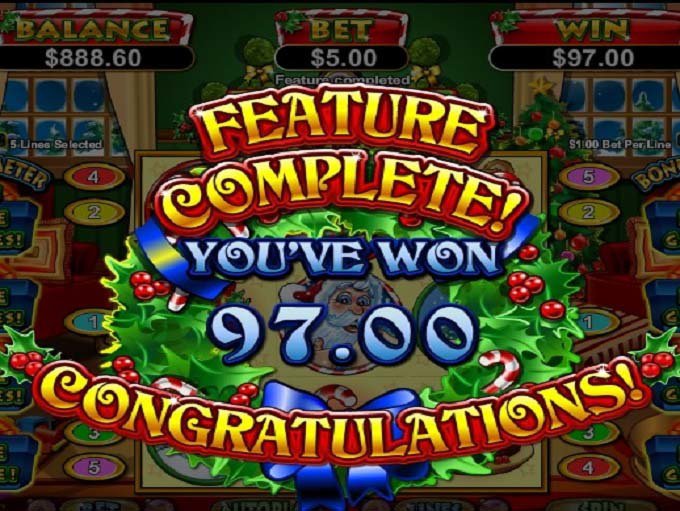 It was an RTG kind of week for me and although I know that Christmas is over I couldn't help but play Santastic! There is so much going on with that slot game making it perfect for me. Not much can hold my attention for long but with all the potential for bonuses, I'm hooked and I had a date with Onbling.
As many of you already know, each three of a kind on the reels triggers the feature. You can win free games, jackpot spins or no bonus at all. I started off finding that "No Bonus" was the most common of them all. I was spinning at $5 per spin so I wasn't going to last long at this rate.
I finally got a jackpot spin and four Jackpot symbols landed on the reels for a $220 win. Now that was nice. I hit a free spins bonus and won $103 next. So far I was doing really well. I couldn't believe how much fun this slot game is. It was perfect for my ADD!
I then went through the longest time without a single three of a kind on the reels but it wasn't long before I was back in the game with free spins. I would love to know if anyone has managed to get the 2500x bet bonus. That would be so exciting!
I got cocky and decided to raise my bet which wasn't such a great idea. I ended up losing all that I had won without even realizing it. There should be a warning on Santastic because it's so fun!
Froggy