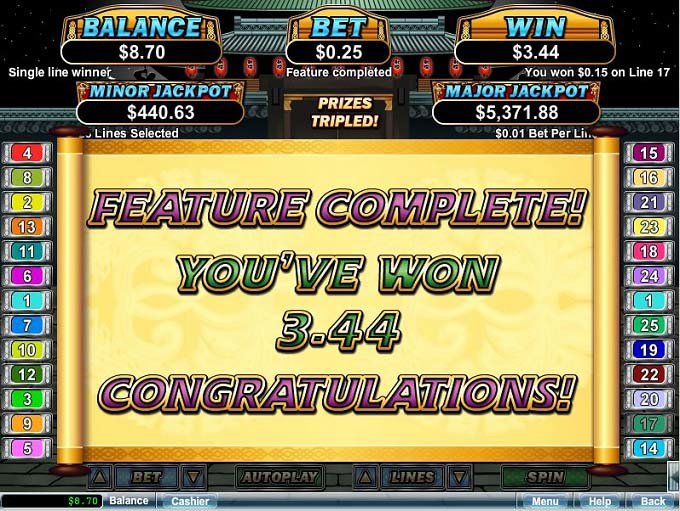 It is hard to believe that it is winter; it warm and sun is shining. I thought it would be a great idea to spend the day outside but first I wanted to play some slots. After a few moment of uncertainty where to play, I chose Grand Parker Casino; I have played there many times and I even had some really good and fun times.
I was kind of tight with money and I could only make a small deposit. With $20 on my account I knew that either I would make it, get luck on my side, or I would lose fast. I logged into my account at Grand Parker Casino and without much hesitation I started playing the "Haunted Opera" slot. Not many empty spins but I was losing money and I couldn't trigger Free Spins. When I finally did that I won only $0.12; I was extremely disappointed that I didn't get even one extra spin. So, I had high hopes with this slot and it let me down. I guess it had to happen once but I didn't want that moment to come.
I stayed positive and I hoped something good was going to happen with the "Ninja Star" slot. But nothing happened as I hoped. Yes, I got eight free spins but I won only $3.44. I'm pretty sure that the time I triggered the Free Spins was the only time I saw more than one scatter. I had some nice wins in the base game though it was far from enough to keep me in play much longer; I had some nice wins thanks to the Wild that appeared quite often. Well, I knew that tight budget and tight slots don't go together but I had to give it shot.
Markotik