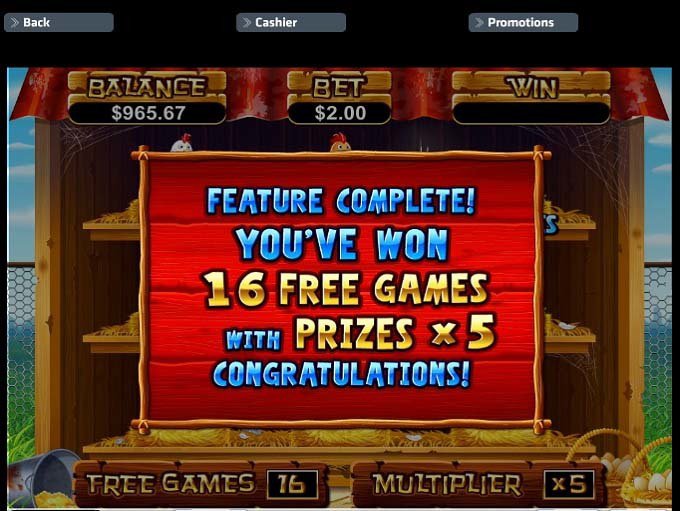 I was sitting around with my girlfriends chit chatting and I looked around the table and laughed. We were like a bunch of hens talking the night away. It inspired my session on Hen House at Club Word Casino.
I set my bet to $2 a spin. The wins started out horribly then I hit 4 eggs and the feature. I was really excited because it looked like it was going to be a good one with 16 free games with a 5x multiplier. I won $62 which wasn't so great considering.
I was making plans to switch slots if things didn't improve. I took a chance before giving up and raised my bet to $6.25. I triggered the feature almost immediately. Was it trying to make up for the last one? This time I had 14 free games with a 4x multiplier. I crossed my fingers and hoped for the best.
I'd like to say that I had some big win and that raising my bet was the best thing I could've done but I can't. The bonus was a lousy 80 bucks. At this point I didn't have much of a bankroll left so I didn't bother changing games.
On my very last spin I triggered the feature once more. This time it was 13 free games with no multiplier. It was the worst bonus yet with a $32 win. I spun off the $30 and got out of there.
I suppose I was better off acting like an old hen with my friends.
Froggy