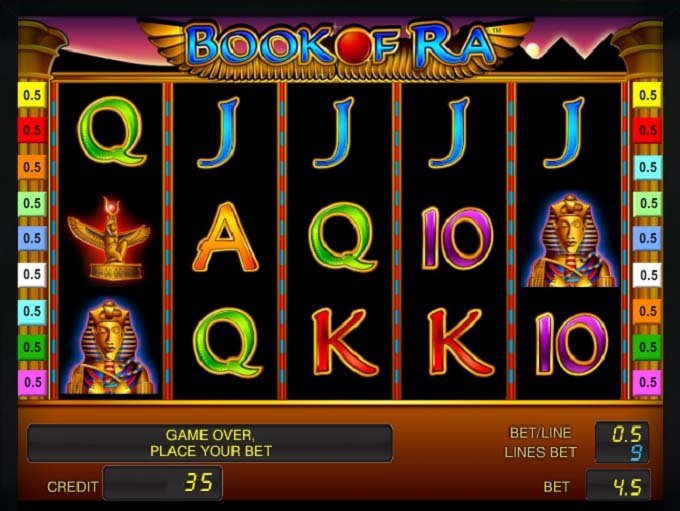 I can't remember the last time I played at Twist Casino. They've always got some sort of tournament going on and I've played several of their slot games in the land based casinos. I had to go back and see if there was anything new.
I started off with Queen of Hearts but it wasn't holding my attention. I switched over to Book of Ra which is a game that I loved to play in Grosvenor Casino. I was betting $4.50 per spin and if I could just get a bonus early on I would be set.
Book of Ra has just 9 paylines but it's the free spins bonus that really has the potential to pay. I wondered if it was in a paying mood today. The graphics on this slot are really nothing to look at. In fact, it's pretty old school but it's those free spins that keep me coming back to it. I have won some of my biggest wins on this slot.
I needed three books to land on the reels in order to trigger the bonus. I got two that paid $17.50 but I wanted more.
I was down $100 and on my way to $200 with no wins to speak of. It was probably one of the quickest sessions I have had in a long time. Each spin didn't even begin to cover my bet or it was a complete dud.
Book of Ra definitely wasn't in a paying mood today.
Froggy