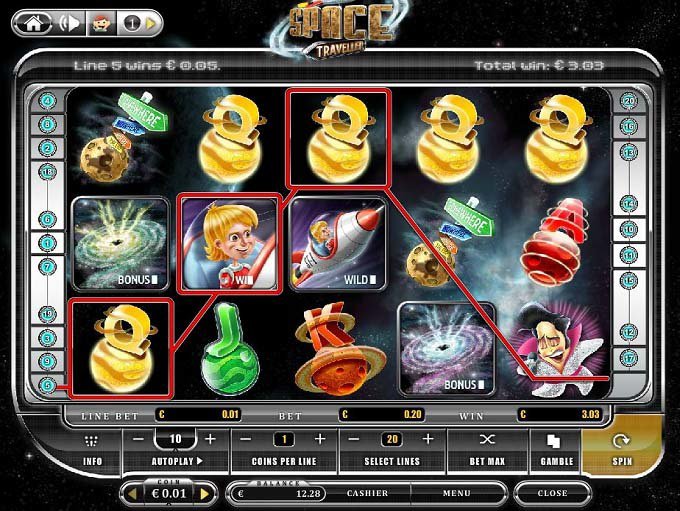 I love slots at Sin City Casino; there are not many slots so I don't play them very often because I don't want to get bored. So, whenever I play their slots I have so much fun. Sometimes it is easy to get bored and then I have problem focusing on the games even if I consider them to be interesting. There's a game that I enjoy very much and it's called "The Anaconda Eye". I started with €15 and I liked it that Wild appears quite often. There were hardly any empty spins and I stayed between €10 and €15 for quite a while. That was good but felt a bit bored because I couldn't trigger any feature. I think I saw a scatter for Free Spins only once and I just wasn't lucky to get the Bonus round.
I realized it was time to change the slots but I was thinking that I was playing too safe. I thought about raising a bet I couldn't do that. So, when I started playing "Space Traveller", I stayed at a €0.20 bet. After a while I finally triggered the bonus game, but unfortunately I won only €0.80. I had way better wins in the base game so that result was very disappointing. A bit later I triggered the Bonus round again and this time I won €2.20. That was pretty much everything that happened in the game; I couldn't win Free Spins though I must admit that I've never had much luck with free spins here, playing other slots. I ended with almost the same balance I started.
I started feeling a little bored and that was the reason I stopped and I felt I played for quite a long time. Perhaps next time I could make a bit bigger deposit and play more risky… we'll see.
Markotik