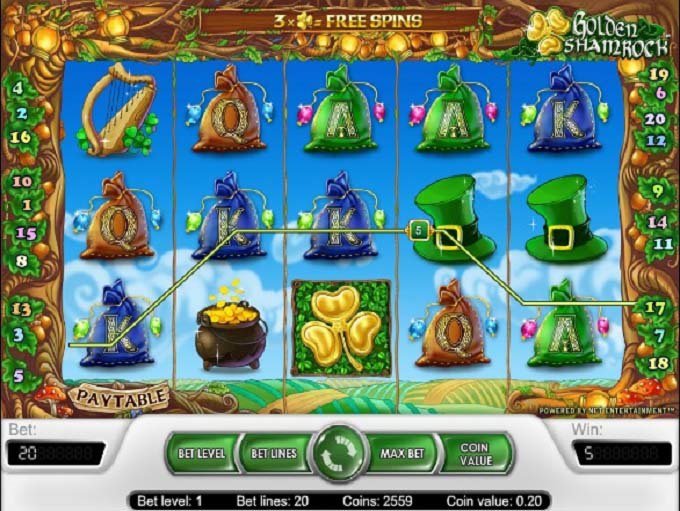 Every once in a while we all need a little luck of the Irish and it was one of those days for me. It had been a while since I had a really good experience playing slots and I could use all the help I could get. I know many players are so sick of this theme but it's one that never gets old for me. So it was off to Mr. Green to spend some time with Golden Shamrock.
In needed three golden shamrocks to win the free spins bonus. I started out wagering $4 a spin. I love the expanding wilds. Give me stacked or expanding wilds any day and I'm happy. Most slot games that I really like have them.
I got off to a decent start winning little bits here and there. My eye was drawn to the mugs of beer spinning around the reels. They looked so refreshing and I'm not one to turn down a cold beer! Anyway, if I didn't hit those free spins soon I was going to need one.
Just when I thought the bonus was out of my reach I was watching those free spins rack up the winnings. I had won $140 or so and that was enough for me. I didn't have a lot of time to spend playing and a $60 profit looked pretty good to me!
Froggy