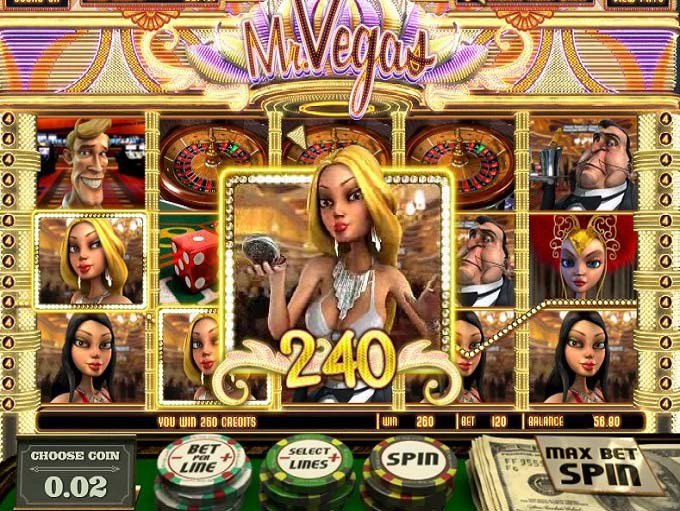 It has been a while since I played some Bet Soft slot games at an online casino so this week took me to BetDNA. I thought I'd try my luck on Mr. Vegas since it's always been a go-to favorite of mine. I set my bet to $2.40 per spin and hoped for a good day.
I hit a few decent wins which helped to keep my bankroll steady and allowed me to play a bit longer than expected. I love the graphics on this slot game. I always feel like I'm in Las Vegas when I play it, showgirls and all! The blonde and brunette crack me up. I picture them as a couple of girls that act as arm candy for some high roller as he plays the tables.
I finally triggered some free spins on the mini slot and won $14 or so. There's never been a time when I've won anything significant on the mini slot. In fact, I wonder it's even possible. I kept going in hopes of hitting something really big.
I never did hit one solid win but I accumulated a decent balance over time made up of little wins here and there. In the end I was up $90 and that was enough for me.
Froggy