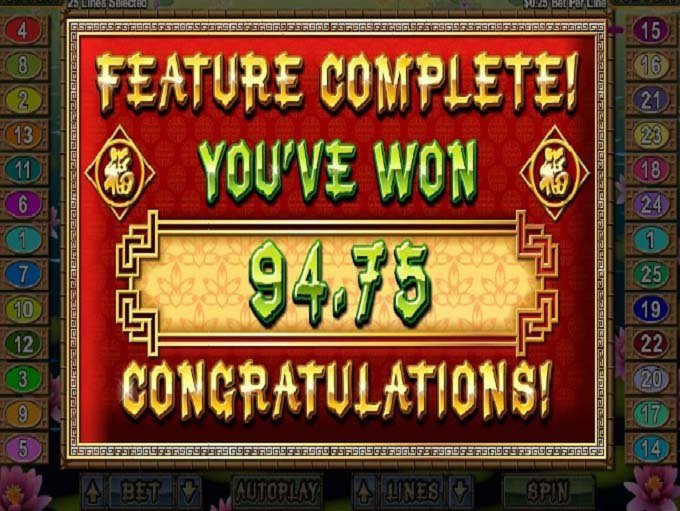 The worst thing that ever happened to me was winning on RTG's PayDirt slot game. At the time it was awesome but I keep going back to it hoping for that kind of luck again and it never happens. I was up for another shot at a big payday from PayDirt at Grand Fortune Casino this week.
I bet $6.25 per spin and blew every penny of my bankroll within 5 minutes. I got absolutely nothing. I actually did get one Gold Rush Bonus but it paid squat. I sat and looked at my $5.87 bonus and contemplated what to do next. I decided to check out Lucky 8 and if this was a dud I was quitting.
Right away I hit the free spins and won $94. I was spinning so fast that I missed a very big win. All of a sudden I looked at my balance and it was up $500 and I had no idea where it came from.
I took a few more spins and hit another bonus. This slot was on fire but how long would it last? I won $200 during that bonus round and stopped to think about what to do next. I rationalized spending $100 more in my head and lost it.
I was still a winner and got out of there before I could rationalize spending any more!
Froggy