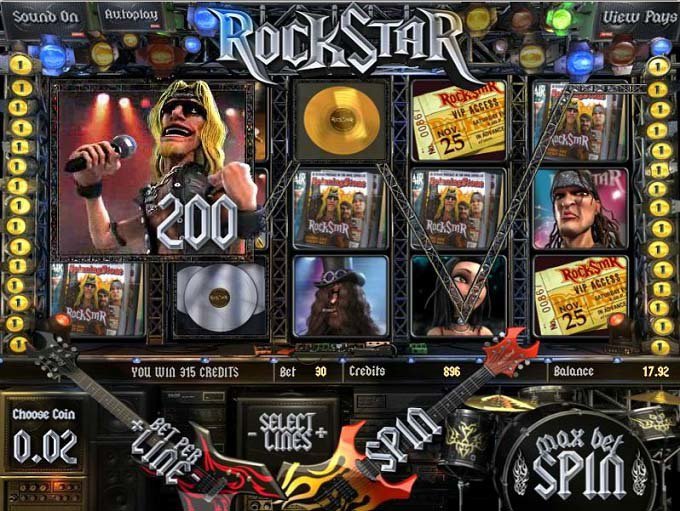 I was thinking about some cool 3D slots that I could play and the first casino that came to my mind was AC Casino. I haven't had any major problems with it so far so I decided to make a small deposit and give it a spin again.
This time I decided to make a €30 deposit, I figured it would be enough to get some Free Spins or a Bonus Game. I realized that I've never played the "RockStar" slot and I thought this could be just the right time. But it was an awful game, played it literally only for couple of minutes; I had only one spin with a good win – it was a €5 win. A couple of other ones were pathetic. I don't know what kept me playing longer than 30 seconds, but it could be that I played the slot for the whole minute. I was losing money really fast.
Having just under €10 and feeling desperate I turned to the "7th Heaven" slot and hoped for some good wins. But that didn't happened, I guess I was so annoyed by that first slot I played that I, by mistake, was clicking the Max Bet Button. When I realized what I was doing I had €3-4 left… I was in agony. I thought "Whyyyy? Have I done something wrong to deserve this?" Just awful, I was angry and disappointed with my carelessness; that is not me. And so, I ruined all chances to recover my balance.
This was such a bad session that I want to forget it as soon as possible, but at least now I know which game I won't play ever again. Well, I can only hope that a next time will be better.
Markotik