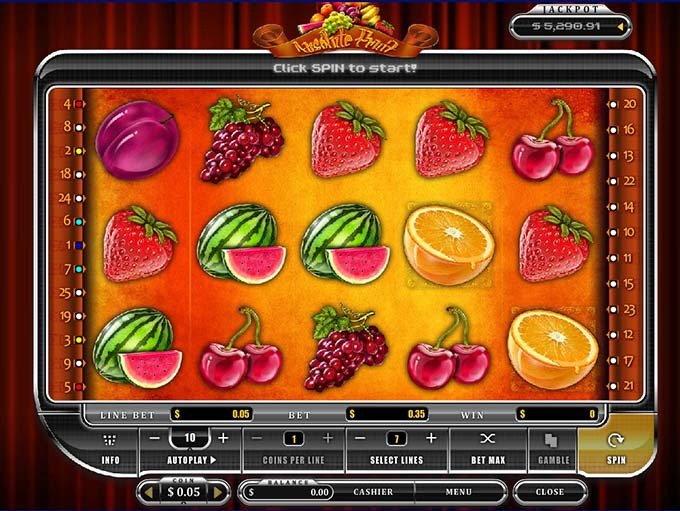 Well, after seeing a few bad reviews, I was really hesitant to even try, but my curiosity won over in the end. I haven't heard much of Jackpot Knights before, and a combination of Microgaming and Oryx software sounded interesting. It turns out I was right of giving it a shot. The site is sparkling new, operating just for a few months, and that usually mean that they go on and pamper the players. Well, I was expecting a little bit more from the bonuses, since like this, they fall into the average category. There is a nice no deposit bonus offer (you just have to use the code from LCB), and don't worry if you don't see it listed on the promotions page.
Anyway, Jackpot Knights rock all kinds of games, but this time, I was mostly interested in Slots. Good to know that you don't have to download anything, just make sure you have an up to date flash add-on for your browser. Oh, and the registration goes really fast, in like 30s if you type fast.
I am a huge fan of fruit themed slots, and I immediately hit Absolute Fruit. It may not be the best looking slot game I have played so far, but it sure runs smooth and fast, and I haven't seen a glitch in 2h while I was playing it.
I started with a $10, not much I know, but I really don't like to deposit much while I don't get familiar with the site and games. It's a 25 line slot, and I had some mixed luck playing it. At first, I was playing 3 lines at a time, just wanting to see how it all works, and hoping for a lucky jackpot spin. Well, after some half and hour, I was up to $15, so I decided to speed things up, going to 5, and occasionally 7 lines. Sad to say that I just couldn't keep my head up, and although at one point I won around $50, for the next hour I was just spinning without a single hit. I really hope that I will have more luck next time, but so far, I really like Jackpot Knights.
Lootva