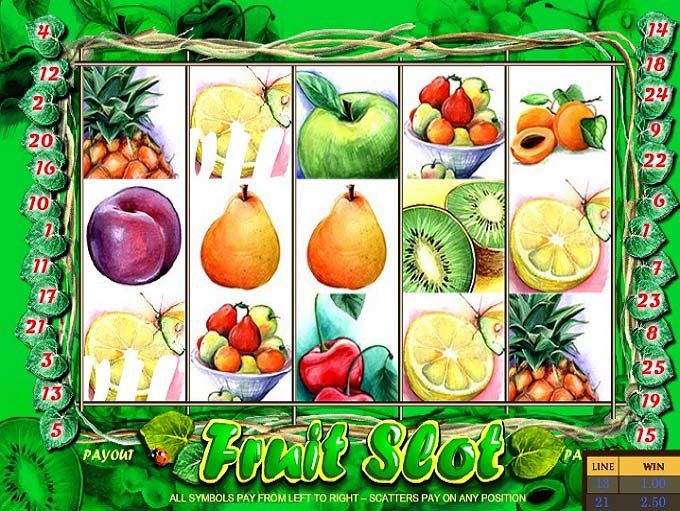 This month is Valentine's Day and I can't have any sweets. I've been doing really well on my diet since January so it would be such a bad idea to cheat now, right? On the other hand, what's one piece of heart shaped chocolate? Well until then I will stick to the fruit and played Fruit Slot at Black Diamond Casino.
Fruit Slot is….well…a bunch of fruit. The graphics are underwhelming and I didn't know how long I could play it. There is absolutely nothing interesting about this slot game at all! I was spinning at $6.25 and I watched as the pears, plums, pineapples, apples and all sorts of other fruit spun around.
I think my largest win was $3.50 which didn't even cover my bet. I decided it was time for something ooey gooey and sweet so I switched over to Sweet's Surprise. This is a classic slot with delicious looking graphics. If I couldn't eat a cupcake at least I could look at one.
The cake was the largest paying symbol and awards the jackpot if three symbols land on the third payline. First spin and I hit three donuts with chocolate frosting for 200 coins. Things were sweetening up in more ways than one!
I hit a few decent line pays here and there. I didn't get rich playing at Black Diamond Casino but at least I was able to satisfy my sweet tooth.
Froggy