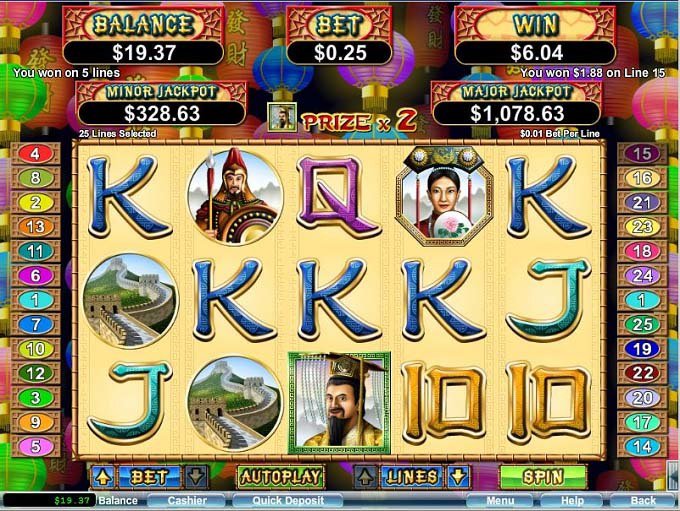 After a while I went back to Sloto'cash Casino. I made a small deposit of $30; I was trying to stay peaceful and listen to my inner voice. I needed to let the gambling spirits in in hope they would tell me a secret which slots to play. Spirits should know that stuff unless they aren't joking around; in that case they could give a really wrong advice. And I certainly hope they don't expect me to make a sacrifice. Old spirits brought me to the "Spirits of the Inca" slot. But I guess, the joke was on me. It was terrible – I didn't have one winning spin and then I got the Free Games. I got 7 Free Spins with 2x multiplier. This was another joke that perhaps I was supposed to swallow – I won $1.16. I haven't played much this slot at all; I just couldn't take it anymore.
I needed to find my Zen again after this shocking experience. I needed something with a tranquilizing music and suggestive name. I thought I found the right slot in "Lucky 8" and at first it seemed it would pay off. Strong symbols pay well and they actually appear quite often especially in a combination with the Wild – Emperor. It appeared often itself, so all in all it was a very good start. I had some nice win and I played the slot for a while after I realized that nothing good was happening. It became very irritating to play it; slowing down was noticeable, there were many glitches while spinning… it completely put me off. I even started having spins with three wilds and no win… It is needless to say that I didn't trigger any feature either.
The slots were very tight and it will take me some times to play here again because more often than not, I was losing money easily.
Markotik