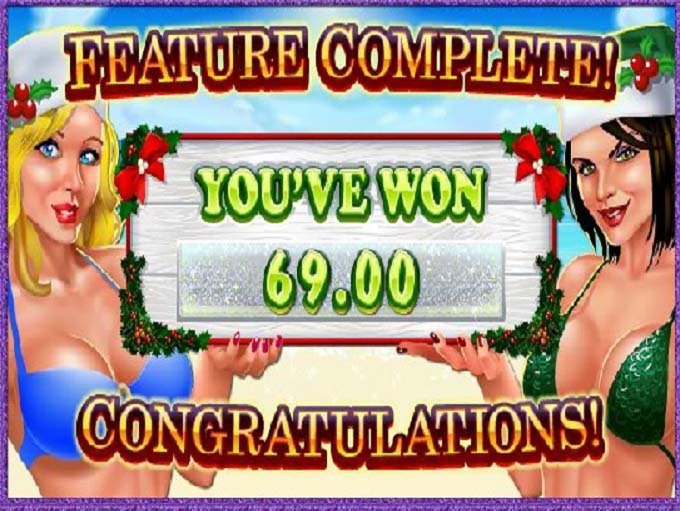 Real Time Gaming launched a sequel to its Naughty or Nice slot game. Naughty or Nice Spring Break sees Santa's sexy elves accompany him on a spring break getaway but it looks like Mrs. Claus is not too happy. I was off to Club USA to try it out.
I started spinning at $3 per spin and hit the feature. I went the naughty route of course and wasn't impressed with my win. I suppose it serves me right not choosing the good girl. Just when I was thinking about how decent the payouts were I think I had at least 10 spins in a row with not a single win.
The symbols were awesome. I laughed seeing Mrs. Claus waving a rolling pin, a shirtless Santa and a dolphin with a bikini bottom in his mouth.
I triggered the free games again and chose the nice girl. I guess she really was mad that I didn't choose her last time because it was an awful bonus with a $29 win. Not long after I was in the middle of another round of free spins and went back to the naughty side for a $70 win.
I started seeing a lot of wilds on the screen and the payouts began to improve after a bit of a warm up. I had broken out about even at the end of my session. I will definitely keep Naughty or Nice II on my nice list!
Froggy