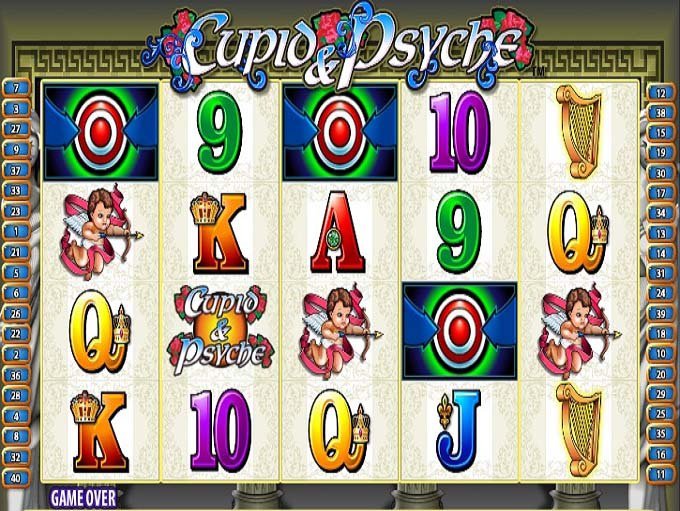 I have been struggling to play all these love themed slot games in time for Valentine's Day. There are so many to get through but I'm having a lot of fun doing it! I was looking at all the slots that Mr. Green has and stumbled upon Cupid & Psyche. How could I avoid a slot game with Cupid in it?
I set my wager to $4 per spin. This is a slot game by Bally Technologies and the graphics are a bit old school. I wasn't long before I triggered the bonus which award wild reels once four bullseyes accumulate on each reel. In total, I got one wild reel and an $85 win. I was happy with it and kept going.
I didn't think the line pas were that impressive until the stacked wilds came down. I am a fan of stacked wilds and now I was sold on this slot! I hit $20 here and $15 there with the wilds included in my winning combos. It was all starting to add up. I began to think about all the V-Day candies I was going to buy myself and the nice dinner I was going to take myself out on when I hit another round of 15 free spins.
I ended my session $240 or so richer and I had big Valentine's Day plans for that cash!
Froggy