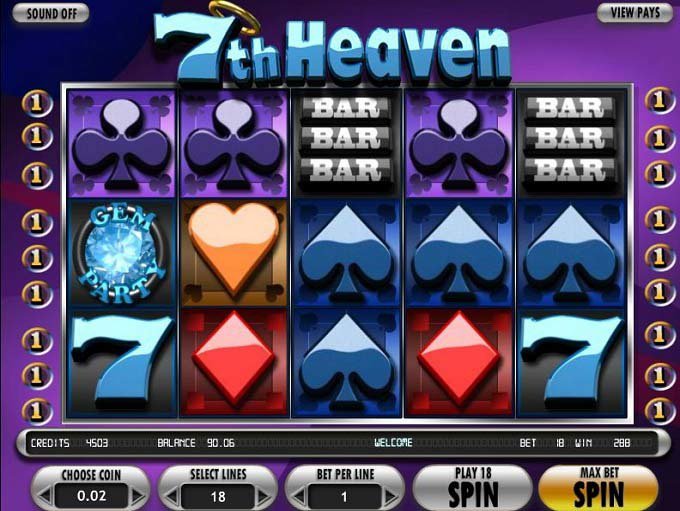 After a long day at work I'd finally gotten home being really tired so I decided to prepare some lunch, and watch my favorite TV show. In case I don't fall asleep, play some slots, as well. Everything seems to go as planned; I had a great and healthy late lunch, I watched an episode of my favorite TV show. I didn't fall asleep so I thought about where I could play some slots. Moneystorm casino seemed to be a reasonable option so I made a deposit and started playing with €200. This time I had no dilemmas what games I wanted to play.
Before I even logged in to my account I knew I was going to play the "7th Heaven" slot. It's so simple but very entertaining I thought. This time it was just okay; there were neither many empty spins, and that was great, nor any good, or noticeable wins. I was losing money slowly and I even got bored - it was so eventless. It was disappointing – I couldn't trigger any feature. I lost around €50 before I was forced by boredom to stop.
"Rook's Revenge" was my next choice and it really used to deliver every time I played it. And it was just okay again… nothing to be excited about. At the end, I lost "only" €40. Again, my playtime was long enough and that was surprising considering I couldn't trigger any feature and that I got only a few good wins. I got bored and stopped. I can't remember the last time I actually thought that the slots were boring, but I couldn't stop thinking "Okay, you need to stop this nonsense. This is going nowhere."
Perhaps I was just too tired and I wanted to sleep. Next time I continue playing I'm sure it will be much better.
Markotik