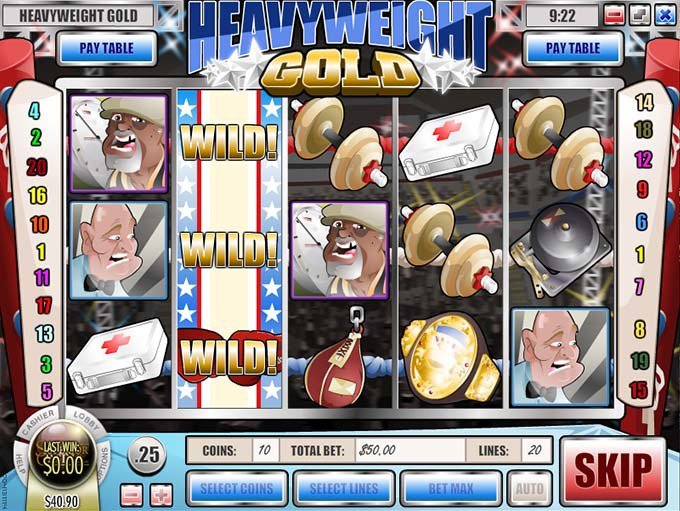 This was an about average Rival Casino, with downloadable and instant game versions. It was one of the rare times that I had to look for the register link a bit longer, which was really weird, since they are usually everywhere. Let me save you some time, in order to get it done, you have to download the software, after which you can log in and play the instant version. Like always, the choice of games is way bigger in the downloadable casino, so if you want diversity, just download and install it. One thing is certain, they have a lot of games, a really long list of available games (even the instant, flash, casino version is loaded), and I was happy to see some of my favorite titles all in one place, like Strike Gold, Wild Safari, Video Poker and Baccarat. Rival is like a golden standard, and I really can't think of a more consistent game provider. Well, that being said, I was planning to hit a few slots, just to see how things work this time. What can I say, I really like slots, and even though my score is not that impressive (at least not lately), I am not loosing my temper with it, and I was ready to put some $25 to a good use.
I don't have a special strategy for playing slots, I usually start a bit cautious and don't try to hit it big at the start (tried for a few times, it simply doesn't work for me), but just like probing the machine (yeah, I like to call it the machine, although it technically isn't), with just a few lines and coins at the time. If you are conservative, you can play nice for hours without investing a lot, and I managed to stretch my deposit to a good 2h before calling it quits.
Oh, I forgot to say that I decided to play Heavyweight Gold (I had a few very nice runs in the past, so naturally, I wanted to play again). It is probably not the best looking game out there, but I like the whole boxing theme, and I managed to get to the knockout side-game this time, winning a nice sum in the process, to I am quite happy about the whole thing.
I finished with a little over $50 in my account (not withdrawing it yet), with nice 2h of playing, and I have a feeling that I will definitely play Heavyweight Gold again. I was successful at getting 1-3 lines at the time, allowing myself even a few max bets, just to see if I can pull it off. That got me a hit and a miss, so in total, I think that I got it good this time, with the nice result, and with a nice sum to cover me the next time.
Lootva