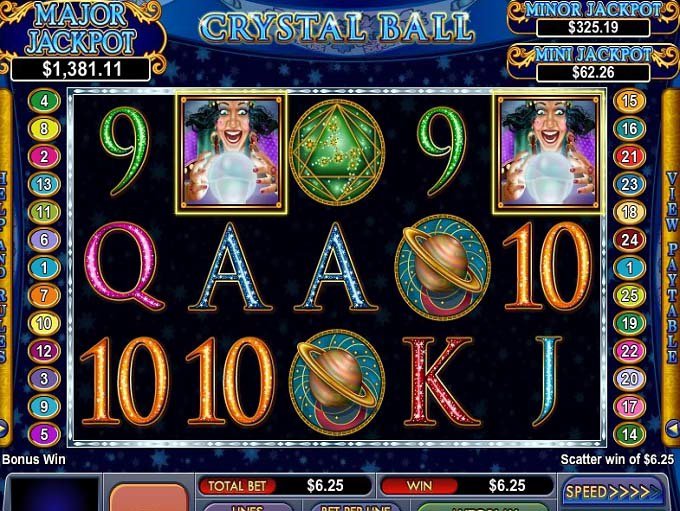 One of my favorite networks had paranormal programs on all weekend. Show topics were everything from psychic kids to mediums working with celebrities. Later that evening I got the urge to spin on some online slot games. I scrolled my options at Buzzluck Casino and Crystal Ball struck me. Hmmm, I wonder why.
I started off at a $6.25 bet which was a little high for me but what the heck. I was in it to win it. You know when you spin so fast you don't even know what your last win was? I was spinning that fast and just watching my balance which was dwindling fast. I triggered the free spins feature and won back what I had just lost plus some.
Back to spinning like a maniac and losing like one too. I could not believe how bad the payouts were. I hit two more bonuses and won less than $100 in each one. The payouts were bad and the bonuses were bad but of course I stayed which also turned out to be very bad.
The reels seemed to spin out of control and I was in a trance and also amazed at how bad I was doing. I found myself refusing to switch slots out of spite. Something had to pop soon, right?
Wrong! I was in it to win it and stayed to lose it. I only wish I had a crystal ball ahead of time!
Froggy