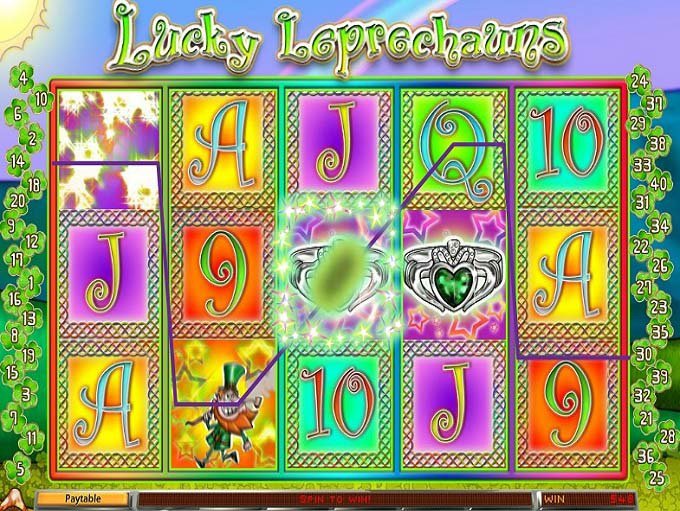 I had been watching some big slot wins on YouTube and it really made me want to play some slots. One of the big wins took place on a lucky Irish themed slot so when I ended up at Black Lotus Casino I had to play Lucky Leprechauns. It was also perfect for St. Patrick's Day coming up in March.
The colors, music and little leprechaun running across the top of the slot sprinkling wilds make this one so much fun to play. It was the perfect game for me at that moment. I loved the theme but at first I wasn't really getting any decent line pays. I was betting pretty high too at $8 a spin and it seemed that the longer I stayed, the worse it got.
I continuously won amounts that didn't even come close to covering my bet. It would seem that a rational person would either lower their bet or change slots but not me. I stayed right where I was for the long haul.
I finally hit the free spins that paid less than $10. What was I thinking? So much for the luck of the Irish, Lady Luck, lucky rabbit's feet or any other lucky charm you can think of.
Froggy