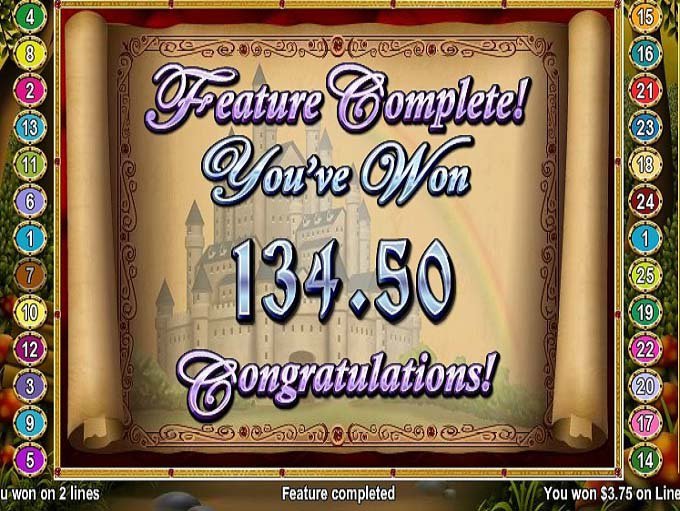 After a few losses this week I wasn't exactly feeling in tip top shape. What better way to try to get my mojo back than playing the slots at a place called TipTop Casino? I hoped that the Enchanted Beauty could get me back on track.
I almost never started off with a bet more than $2.50 in the old days but since then something has come over me. I don't know if it's the need for more of a thrill or an attitude of you've got to play big to win big but I started my wager on Enchanted Beauty at $6.25.
The symbols seem to tell the story of an old fable with unicorns, gold chalices, castles, heart shaped lockets and of course the Enchanted Beauty herself.
I was actually doing quite well in the beginning. I even hit a $103 win but I was spinning so fast that I missed what it was. I hit the bonus feature and had a choice to make. I decided to take 4 re-spins times 3 and it paid off with a win of $134.
At this point I was up $160 in total. I also got a shot at the Jackpot Pyramid but didn't get past the first level. I took another spin and hit 4 fairies and a wild for $200. It became my last spin because I wasn't willing to risk it and lose this good feeling.
Froggy