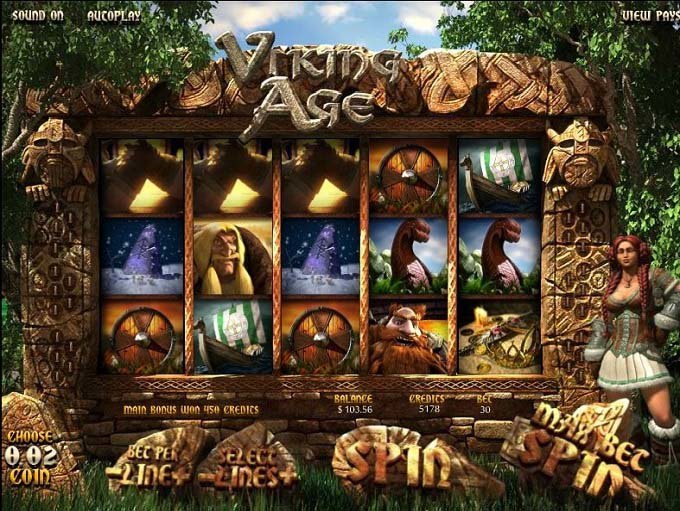 Since I was a kid, one of my biggest wishes has been to visit the Nordic countries. I've been very interested in their history, languages, and, of course, beautiful nature. Whenever I have a chance to play a slot inspired by Vikings, I will play it; it's fun and entertaining especially if they pay well. Last time when I played at Drake Casino I, naturally, chose the "Viking Age" slot.
Like many other 3D slots, this one is also very nicely animated, with very good graphics. My starting balance was €100 and I had some nice wins in the beginning so that gave me hope I could do something good here. I didn't have to wait long for six Free Spins, but I ended up with only a €1.98 winning. I then triggered Choose a Symbol bonus game in which I got four Free Spins, and on that occasion I won a bit more - €4.54.
The slot was very generous with the features, but too bad that the winnings were very modest. I got the Bonus Round and I chose Erik who brought me €9. I kept triggering features, and the next one was the Choose a Symbol bonus game. This time I got and Instant Win reward of €4.80. I got Free Spins two more times, winning pathetic €0.30 and €1.58, respectively. I have to add that the base game was really good; it pays really nicely so at the end I did manage to finish playing the slot a bit over €100.
I also gave a shot to another slot called "Greedy Goblins" but it was really bad. I had mostly empty spins and wins with weaker symbols. I did win 10 Free Spins and I won €6.70; that was the only good thing that happened. It was really bad since the moment I had started playing the slot, it wasn't really difficult to stop.
Markotik