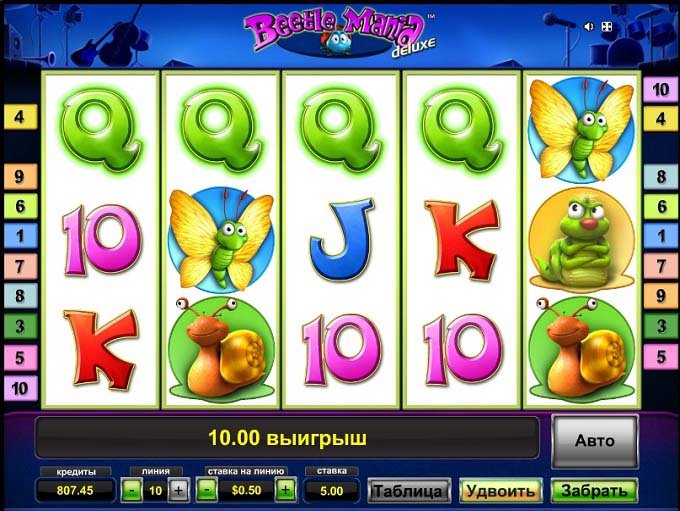 I hadn't taken the time to hang out at Twist Casino in a long time. I was just sitting around when it hit me. You know how things just pop up in your mind for no rhyme or reason. I dropped what I was doing to see what slot games I could get my hands on. I spotted Beetle Mania and decided that was the game for me.
The graphics are bright and feature whimsical colorful bugs from nails to bees. I was spinning at $5 per spin and stopped to check out the special features but got distracted when I hit a decent win. It was just $17.50 but it was a nice win to start off with. Three bees paid $20 so I was off to a really good start with a few consistent wins. Bees are wild so they substitute.
I had several nice hits and never once changed my bet. For some reason, even when I'm doing bad, I usually don't lower my wager. I stick it out for the long haul.
Anyway, not one bonus feature was in sight during my entire session but I couldn't complain because my bankroll remained stable. In fact, I managed to end the day $50 richer!
Froggy