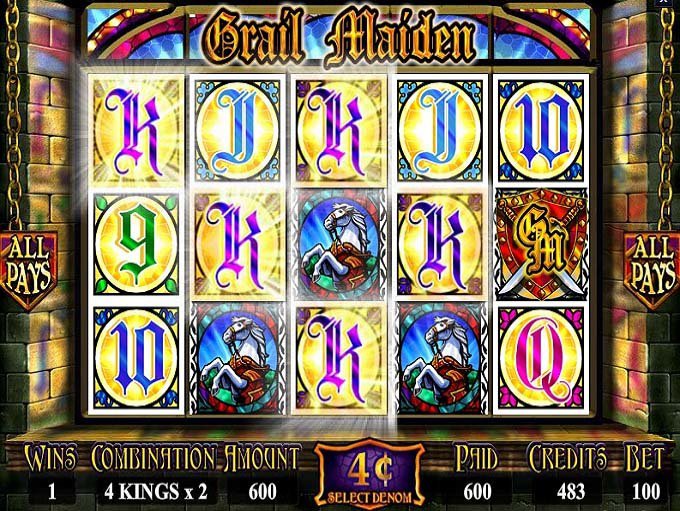 I was in the mood for something different in terms of my slot play. Although I do like playing RTG slots I needed a break from them but what to play? I sat and thought about it for a while and came up with the perfect option. I was off to Liberty Slots and settled in with the Grail Maiden slot game!
I set the denomination to 3 cents and $3 per spin and not much was happening at first. This was the first time I had ever played this slot game and I liked the graphics that looked like stained glass windows. I took a second to look at the paytable and check out the bonus game. I had to keep my eye out for the grail symbol.
There wasn't one grail symbol in sight and I had lost count of how many dud spins I had in a row. I thought maybe it would take a while to warm up. Finally I changed things up a bit and raised my bet to $4. The payouts got much better and I sat there wondering why I hadn't tried it earlier.
I was never able to trigger the bonus game but the payouts became consistent. I definitely hadn't found the holy grail but Grail Maiden was the perfect solution to the slot hum drums.
Froggy