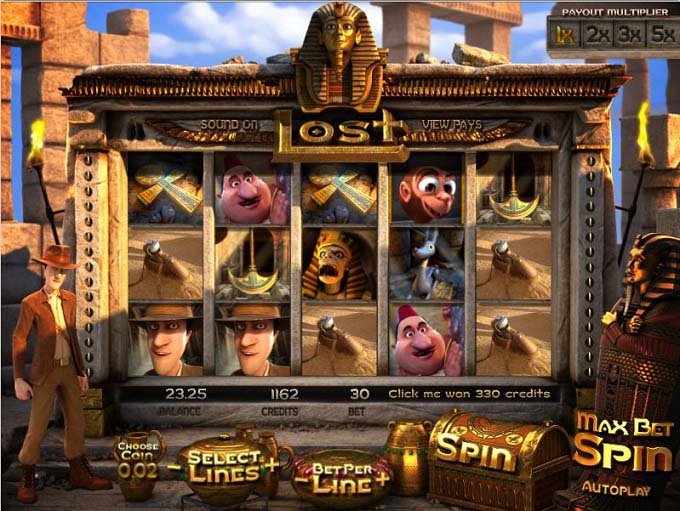 Sometimes no matter what we do or plan, it's just not always going to go our way. Failure is a temporary condition but only when we give up, it becomes permanent. I do believe so, but sometimes there are exceptions; for example, online casinos. I gave too many chances to certain casinos and my patience is running low.
I think I really need to stop playing at Pamper Casino; it's been very tight for a very long time now, and whenever I gave a chance I'd lose money easily. Being the same old fool I deposited $30 thinking "This time it must be better". I thought that my turn to win has to come, but I guess that Murphy's Law is just too powerful. The proposition that if something can go wrong, it will, is very correct; who am I to defy it, anyway? So this last time I went there I first started by testing the "Lost" slot.
The only good thing was that I managed to get the Click Me feature and I won €6.6. There's not much more to say; I had a few good wins that brought me back to $25 but even that's not really worth mentioning. All in all, it was very disappointing.
I had high hopes about the second slot I played; it's called "True Illusions" and it was mostly good to me, I can't really complain. This time, unfortunately, it was a bad choice; one empty spin after another. It wasn't irritating or annoying because I literally didn't get anything from playing it.
That was how I wasted my $30. It was brief, boring and disappointing.
Markotik