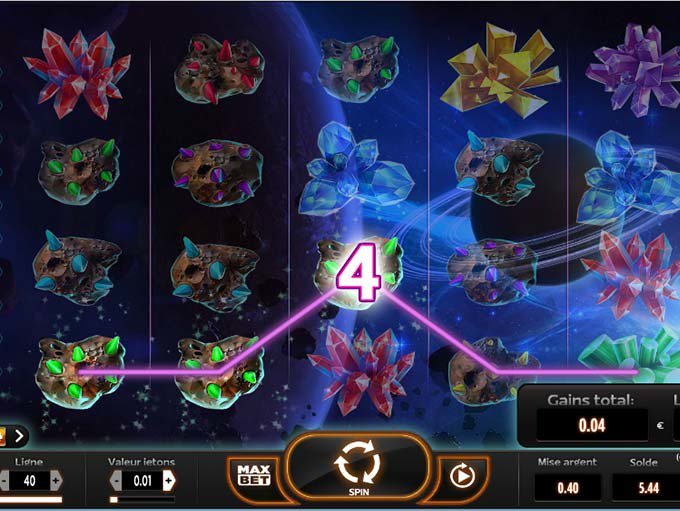 Well, the name sure is an interesting thing, specially because it's a French site. I was expecting, and was right, that there's only French language available in the games and interface. Since I do know the language a little bit, I was OK without going to Google Translate.
I must say I haven't seen many French sites so far, but if they look and feel like Noir, they obviously know what they're doing. I must say that I like the layout that is just enough different from a ton of other casinos, and I like the HQ graphics and full-screen interface. They run BetSoft games, and these have easily became one of my all time favorites. It's really easy to explain it, the games look stunning, and I just love the sharp graphics. Add the fact that it's a flash based casino, so no downloads and installs (provided that you have a relatively new version of some popular browser and a flash plugin.
Back to the topic, I haven't seen or played most of these games before, so I was really excited to give them a test run. Getting the starting no deposit bonus was a matter of registering and validating the email address, all done in 2 minutes, and I was soon on with the bonus money and my small deposit, around 25€, up and running
Did a few rounds with Double Sixteen and The True Sheriff, and it was actually going quite nice. I tend to stick with the smallest coin value, and just a few lines, waiting for a nice hit. I played for about an hour, going from plus 15€ to minus 20€, hitting it up to 10€ at one spin. Not that impressive I know, but I did stay in the game.
After a while, I decided to change the game, the pace and strategy, and went to play Robotnik, a cute game that looked fresh and nice. With some 20€ and good mood, I started with some more lines (and they have 40 lines in this game!), but all I could win was a single line and 0.04€! I did hit that for some 4-5 times in just 10-15 spins, but that was simply not enough to keep me above the line, and I was soon left with almost nothing. I was really hoping to nail this one, but I guess I have to find another game to prove me right. I still keep this casino bookmarked and won't give up that easy.
Lootva