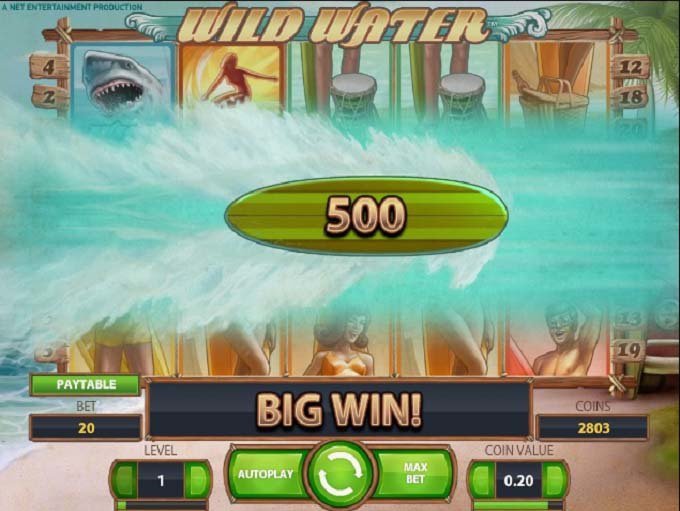 The weather was starting to warm up and I was in the mood for something wild! NetEnt recently released the Wild Water slot game and I've heard quite a few good things about it. Wild Water was just the sort of wild I needed! I scampered off to Mr. Green to take a few spins.
I wagered a little low at $2 per spin. If I could see some decent payouts I would jack up my bet but not until then. I noticed that the customer ratings were a 3 out of 5 which wasn't bad. I immediately like the tall symbols because I could just see the potential to hit something big.
I was winning something on just about every spin so I decided to up the ante and doubled my bet. I won over $100 in a single spin not long after increasing the wager. Now all I had to do was trigger the feature. I was in the mood to win and quit not win and give it all back and of course losing never even crossed my mind.
I must have been mesmerized by the beachy theme because I should have considered losing. I had lost my winnings and then some. Not one single bonus either.
I still believe that great things may come out of that Wild Water!
Froggy