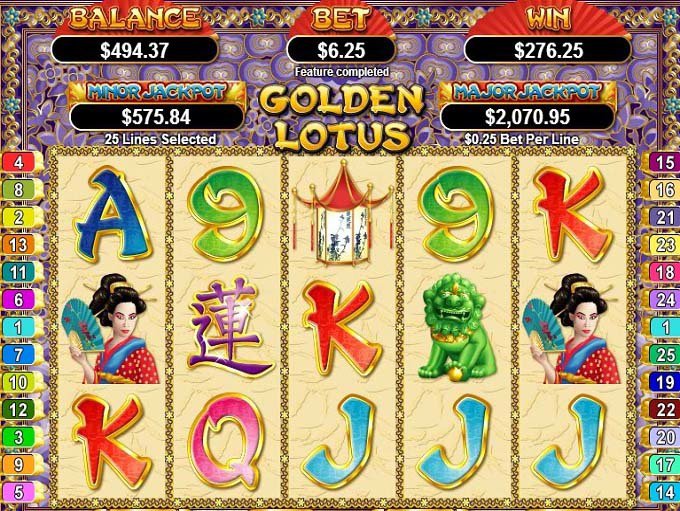 I was thinking back to some of my most favorite online slot games and for some reason I have always loved RTG's Golden Lotus. I know several people that think it doesn't pay but it's done well for me in the past. It was time to revisit my old friend at Lucky Red Casino.
I logged in and started my wager at $6.25 per spin. I had high hopes and started out high. The payouts were decent and I even managed to trigger the free spins right away. It wasn't really a great bonus and I was already thinking about the next one.
I hit some wilds and jade lions for $50 so that made up for the horrible bonus. Before I knew it my balance was back up and it was if I had never played but of course I kept playing.
As soon as I decided to keep playing the free spins came again and this time it was well worth it. In the total 7 free spins I hit $276.25 boosting my bankroll up with nearly a $200 profit. Hmm now I was really starting to think that it was a good time to leave well enough alone.
I listened to my instincts and called it quits. I wasn't in the mood to lose it all. So, if you think Golden Lotus is so great maybe you should consider trying it out again!
Froggy