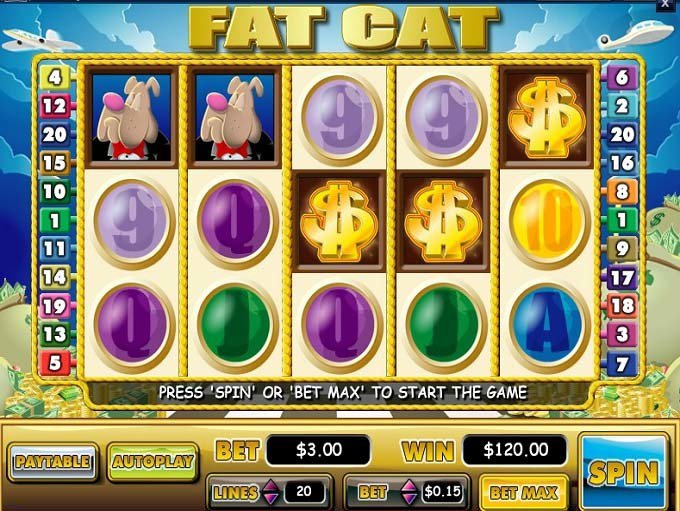 I was sitting back and thinking all the games I used to be able to play at InterCasino back in the day when the US was allowed to play there and one of the slots that I played fairly often was Fat Cat. Sometimes those old slot games disappear never to be seen again but not this one. That have it at Liberty Slots and it was calling my name!
It was like a blast from the past when Fat Cat launched. I started off at $3 a spin at first and hit the bonus within a few spins. I was presented with two rows of golden dollar signs and I selected each one to reveal a prize. In total I won $120.
This was a pretty good start and I just crossed my fingers that this would be the beginning of a good luck streak but I was wrong. Every spin I took was worse than the last and it wasn't long before I ost that $120 and then some. The Fat Cat symbol is the wild and he was being very shy.
I know I like this slot game for a reason back then but I can't seem to remember why that was!
Froggy