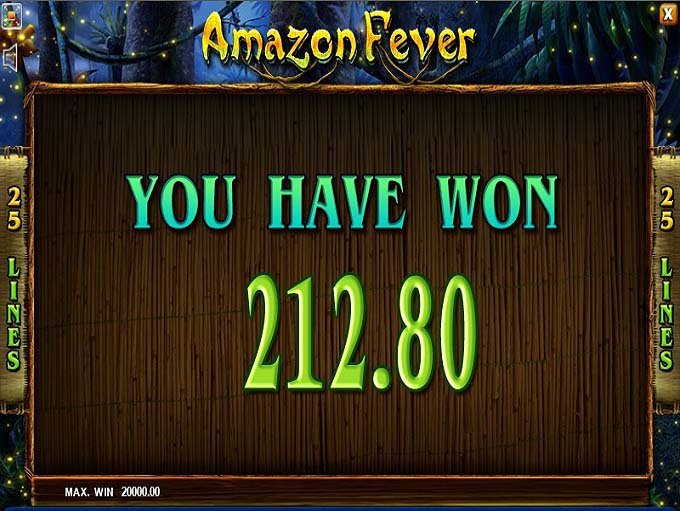 I found myself sitting around with nothing to do and that can be very dangerous for me. I thought about what to do with myself and decided to take advantage of the free time by enjoying some slots at Cleos VIP Room.
I hadn't played there in a while so I spotted a slot that was new called Amazon Fever. It downloaded pretty quickly and I was all settled in at $5 a spin. On my second spin I hit 5 "K" symbols and a wild for $60 followed by 12 free spins with a 4x multiplier. I wasn't expecting the multiplier but I was pleasantly surprised. In total I won $212 during the bonus.
I only hoped that I could keep it going. Winning early on is sometimes a bad thing because I'm not quite ready to quit yet and blow through my bankroll. Amazon Fever gives players the option to gamble their winnings. I stayed far away from that though. I made that mistake once long ago and lost a pretty significant win.
Yet again I was pleasantly surprised as the payouts continued to be good. It wasn't long before I hit another free spins bonus and this time I had won just over $100. At this point I was ahead by about $200. I decided to dedicate $50 more to this slot game and it paid off. The bonus was triggered a third time and when it was all said and done I was up $350.
Froggy