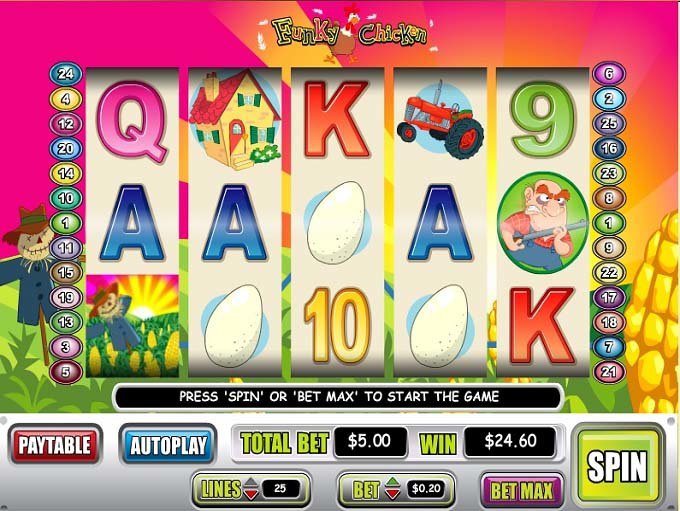 Being from the US and loving to gamble as much as I do, it still amazes me that I haven't been to Las Vegas. It's definitely in my plans to get there some day but for now I took a mini trip there via Miami Club Casino and the The Vegas Party slot game.
The graphics were a bit cheesy but I had to give it a whirl. I set my bet to $3.75 per spin. The payouts were underwhelming and I wasn't off to a very good start. I always find it so hard to trigger the bonuses on these old Cryptologic slots.
I have no idea how much time went by but my mind had drifted on to other things as I spun the reels over and over. I finally got my head back in the game and tried hard to focus. It's just that absolutely nothing was happening. I watched the feed as players had big wins. Someone had won a decent amount on Funky Chicken so I decided to give that a shot.
I was betting the same amount of $3.75 but I was getting small wins here and there. At some point I raised my bet to $5 and as soon as I did that the payouts got much better. I guess the slots weren't happy with my previous bet. Anyway, I managed to break out even in the end and as I always say, breaking out even is winning in my book!
Froggy