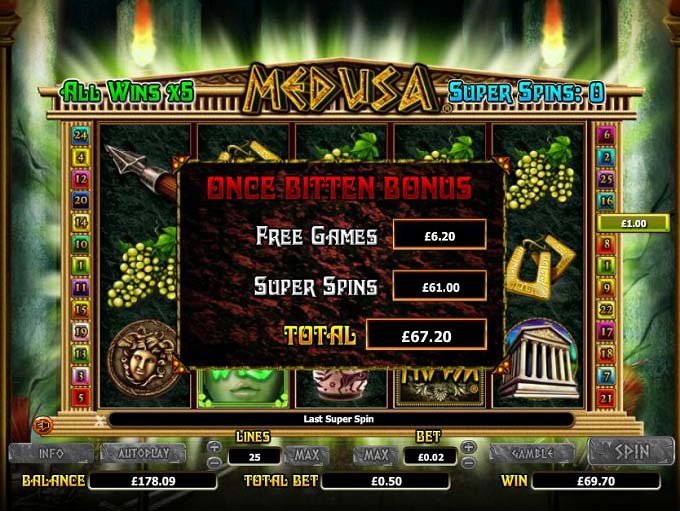 For me one of the best science-fiction horror movies Alien has finally found its way to the world of online video slots. I was excited about it and as soon as it was possible I went to Betsson Casino to try out this new slot. The first thing I noticed about "Aliens" was that it had a great music, sounds and graphic. But then I realized how complicated the game was; I had a feeling like I needed to be a scientist to understand it. So, I just continued spinning hoping for only occasional empty spins and passing through different levels.
I played with a £1.80 bet and it was really bad; I lost £60 in no time and I got to Level 2 only once. I lowered the bet to £1.2 and I continued playing and I got to Level 2 again and this time I won a bit more meaningful £30. I decided to stop there since I'd started to dislike the slot. After that, I went to the "Raging Rhino" slot but it was even worse. I lost £70, playing with a £1.60 bet, in no time leaving me with only £100. Nothing much to say about it, one dead spin after another.
And the last chance I gave to the "Medusa" slot. It started well; playing with a £0.50 bet, I triggered 10 Free Games and 11 super spins, getting in total £56.74, which felt very rewarding. Only a few spins later there were another 10 Free Spins, I retriggered another 10, and with 14 super spins I won £69.70! I was so happy but that wasn't all; I got the feature again, and adding 9 super spin winning I got another £34.70. When I got to £206 I finally got the Pick Me Bonus, which brought me additional £7. Again, I didn't have to wait long for 10 Free Games and 12 super spins, which earned me £26.20, and brought my balance up to £235.
I started playing with £200, so I managed to raise my balance a little bit, which sounds miraculous considering how everything started.
Markotik