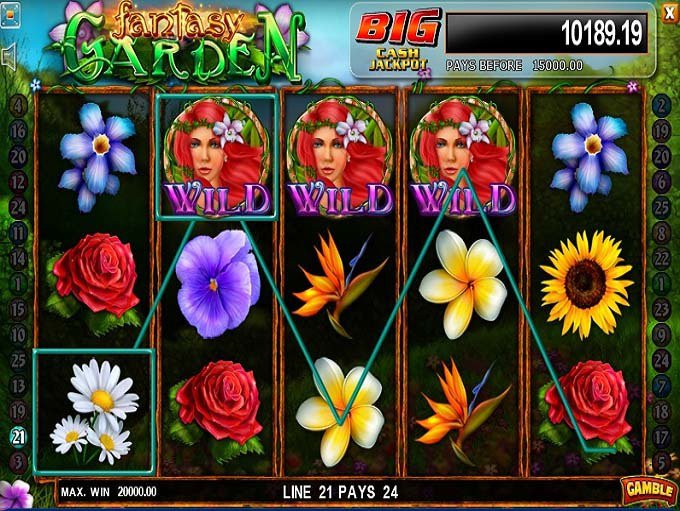 Spring has been here for a while now and I still have yet to see signs of it. The weather is still cold and I'm ready to see some flowers sprouting up. I was playing slots at Cleo's VIP Room and found the perfect slot to give me that spring time feeling, Fantasy Garden.
I have a fascination with hummingbirds and I instantly had a good feeling when I saw the hummingbird symbol. I started spinning at $3 and hit three $12 wins back to back. The payouts were actually really decent so I raised my bet to $7.50.
I think a got a little too excited because the payouts were terrible so I quickly knocked back my bet to $3. Apparently there is a free games feature but I never saw it. You can also get as many as 5 scatter symbols but I never saw more than two.
Even though I wasn't winning I continued to play and raised my bet then lowered it and raised it again. Call it spring fever or just plain crazy. This slot had gone cold and I knew it but stayed anyway. I played every last cent of my bankroll. It was one of those days that we all have but at least I was able to stop and smell the roses as I lost.
Froggy