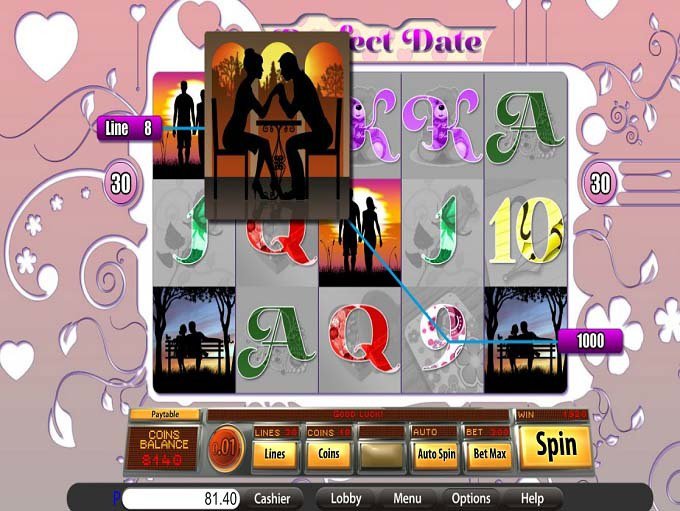 Dating is such a difficult thing especially when you're no longer in your twenties. What is it that we want in a potential date? Do we wait to meet someone naturally by magically bumping into them by some fateful nudge? Maybe online dating is the right option. I don't have any of the answers but I do know a Perfect Date when I see one and I took it for a few spins on Grand Eagle Casino.
These days my perfect date is spinning on slots and entertaining myself. I set my bet to $3 per spin and settled in for what I had hoped would be a winning session. I had taken a few spins with not much luck but then I hit a few winning combinations including wilds for just over $19. I then hit a few more winning combos for $15.
I had to laugh as I played because the silhouette symbols of couples made kissing sounds that sounded like dolphins. Each time they paid I kept hearing dolphin squeaks. This slot had it all in terms of the aspects of dating. It even had an iPhone with a text message saying "see you at 9 o'clock". I hope that was 9am for a daytime date because meeting up at 9pm is headed for nowhere but a booty call!
I don't have any amazing wins to brag about. Just like a bad date, I was left broke and looking for something else to entertain myself with.
Froggy