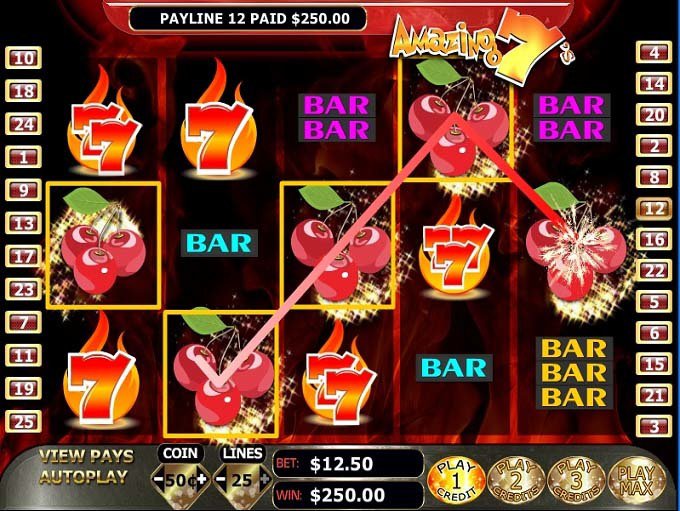 As much as I love to play video slots I always seem to do better on the old school traditional slots. There aren't nearly as exciting without bonus rounds and stacked wilds so I decided to compromise this week and play Amazing 7's this week at Liberty Slots.
Amazing 7's doesn't feature any exciting bonuses but it is a modern twist on the classic 7's, cherries, bells and bars. I started off with a $3.75 bet and took just a few spins before hitting 5 cherries for a $75 win. It wasn't a bad way to kick things off and I told you I have better luck with classic slots!
For a while it seemed like I couldn't lose. Almost every spin covered my bets and then some but all good things must come to an end, right? The tide had turned and most of my spins were duds or paid something like $0.45. With a $3 bet that was ridiculous so what do I do? I raise my bet of course.
Surely $5 a spin would get me somewhere. No? Okay how about $12.50? I was just playing silly at this point because I was aggravated but then I hit another 5 cherries for $250 and there was no way I was giving that up!
This was a perfect example of how sometimes taking a risk can pay off.
Froggy