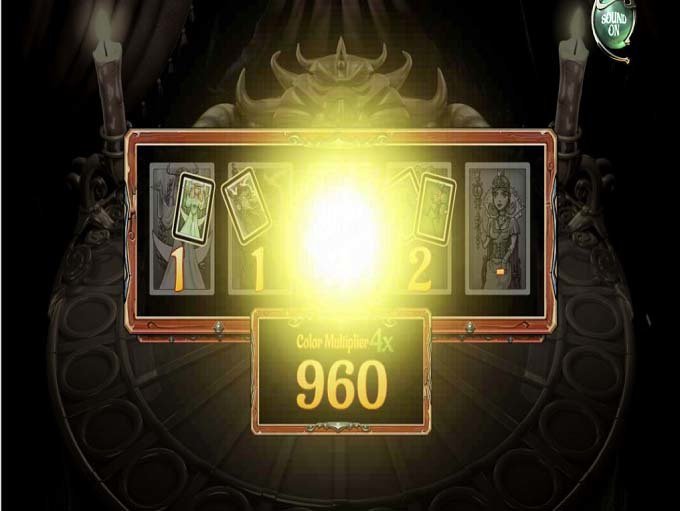 People have always been both fascinated and in fear from things and phenomena that they could not explain. No wonder mysticism and many philosophies have prospered giving false explanations and hopes for something they didn't understand. One thing that most people want to know is their future, and whom to ask for a better advice that a gypsy fortune teller.
One really special is Gypsy Rose at Drake Casino. I went there to play the slot with €55 curious what the near future would bring me. The session started off well; I got 12 Free Spins but won modest €3.4. But only a few spins later I got the Tarot Bonus Round and won decent €10.8, which was far more acceptable. I got the feature again and this time I won even more - €19.2. I got close to €80. I kept playing and with some nice wins in the base game I kept my balance over €70, and that was a good and refreshing start.
Another magical slot I chose to play was "Good Girl, Bad Girl". But it was awful, just awful. I lost around €40 relatively easily. The base game is just one empty spin after another and it seemed impossible to trigger a feature. It seemed that this slot was made just to take money from naïve people. And yes, when it comes to slots, I am naïve like a little child; I'd believe whatever I'm told; "You can make a fortune playing this slot" – I'm on it, as if I'm going to be the lucky one.
I felt uninspired and I didn't know what to play next. So, I decided to back off for a while and come back when I'm freshly energized and ready to play more slots.
Markotik