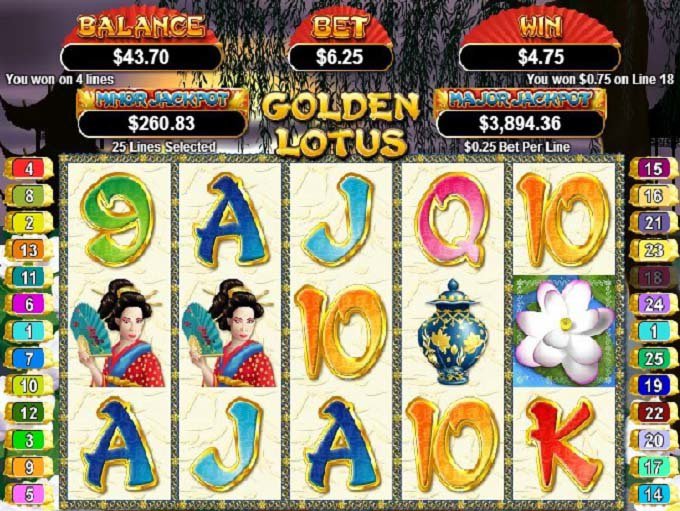 It's no surprise that there are fewer and fewer online casinos for US players. To find a reputable casino for us is not easy so I stick to what I know and headed for High Noon. Club World has always been known as a good group so I felt confident playing there.
I went straight for Golden Lotus because I've had such luck with it in the past. It goes along with that stick to what you know thing. Anyway, I started out betting $2.50 a spin. It had been quite a while and I hadn't it anything decent so I upped the ante. Now spinning at $6.25 the payouts seemed to improve but no bonus yet.
I went back and forth from $2.50 to $6.25 several times as if it was going to make a bit of difference. I was beginning to get slightly annoyed at this point. The payouts and dwindled along with my bankroll. I figured I was just finish it up at $6.25a spin and I hit a nice win for $125 or so. I tend to turbo and hit the spin button so quickly with RTG slots that I couldn't tell you what I won it on.
I was back in business, or so I thought. My balance was down to pennies in no time. Ya can't win em all, right?
Froggy